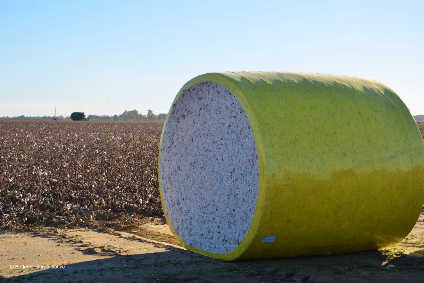 Swedish apparel giant Hennes & Mauritz (H&M), furniture giant Ikea, and US speciality apparel retailer Gap Inc have topped a new ranking by the Better Cotton Initiative (BCI) based on their total Better Cotton sourcing volumes in 2018.
BCI is a non-profit that promotes better standards in cotton farming and practices. And its latest figures show that in 2018, 92 BCI members sourced more than 1m metric tonnes of Better Cotton – a record for BCI – representing 4% of global cotton consumption.
Its Better Cotton Leaderboard names the top 15 brands and retailers based on their total Better Cotton sourcing volumes in 2018. Together they represent a significant proportion (88%) of the Better Cotton that was sourced last year.
Joining H&M, Ikea, and Gap in the top five are sporting goods giant Adidas and Nike. In sixth position is denim giant Levi Strauss & Co, followed by C&A AG, PVH Corp, and VF Corporation. Danish apparel company Bestseller, which joined BCI in 2011, took tenth place, while Decathlon, Target Corp, Marks and Spencer, Tesco, and OVS Spa took 11th to 15th respectively.
In addition to considering the absolute volumes of Better Cotton sourced, the proportional amount of Better Cotton as a percentage of total cotton consumption is important to highlight, BCI says.
For some retailer and brand members, Better Cotton accounts for a substantial percentage of their total cotton sourcing. In 2018, the companies who sourced more than 90% of their cotton as Better Cotton were Adidas, HEMA, Marimekko Corporation, and Stadium AB. Decathlon, Fatface Ltd, H&M, and Ikea sourced more than 75% of their cotton as Better Cotton.
Meanwhile, the 'fastest movers' of 2018 (listed in alphabetical order) are Benetton, Burberry Ltd, Fatface Ltd, GANT, Gap, HEMA, La Redoute, Marimekko Corporation, Nike, Olymp Bezner KG, Peak Performance, PVH Corp, and Stadium AB.
"These retailers and brands increased their volumes of cotton sourced as Better Cotton by more than 20 percentage points compared to 2017, demonstrating that sourcing cotton more sustainably can become the norm for organisations of all sizes," BCI said.
As part of its goal to reach and train 5m cotton farmers by 2020, BCI calls upon its current retailer and brand members as well as new members to be as ambitious as possible in setting Better Cotton sourcing targets.
"We're pleased to note that of BCI's current 125 retailer and brand members, 27 already have a public target to source 100% of their cotton more sustainably by 2020. An additional 23 members have sustainable sourcing targets that are set for just beyond 2020."
Earlier this month, BCI announced cotton produced in line with its Better Cotton principles and criteria now accounts for 19% of global cotton production, with 2m licensed BCI farmers having produced 5.1m metric tonnes of Better Cotton in the 2017-18 cotton season.