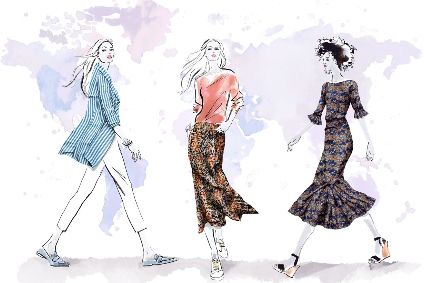 Global fashion retailer H&M is first to market with the launch of its new Conscious Exclusive autumn/winter 2020 collection made with Eastman Naia Renew cellulosic fibre.
Naia Renew is a cellulosic yarn made from 60% certified wood fibres and 40% recycled waste plastics such as carpet fibres and plastic packaging. This is the first time H&M has used Naia Renew in a collection, which will be available online from 1 December.
"We're delighted to collaborate with H&M as we work toward building a circular fashion economy," says Ruth Farrell, global marketing director of textiles for Eastman. "Together, Naia and H&M are working toward a vision to make sustainable fashion accessible for all, playing active roles in conserving resources, fostering innovation and demonstrating a passion for sustainability that will help transform our industry."
Naia Renew is fully traceable with certified biodegradability that captures the value of hard-to-recycle materials otherwise destined for landfills. It can be produced at scale to deliver sustainability without compromise to the fashion world. Available as both a filament yarn and a staple fibre, Naia Renew offers advantages over other materials—delivering "comfort, ease of care, and a luxurious feel".
Eastman launched its Naia Renew portfolio in October. Fully circular, Naia Renew is produced with a low carbon footprint in a closed-loop process where solvents are safely recycled back into the system for reuse. The fibre is made from wood pulp sourced from certified forests, and the recycled plastics feedstock is generated via Eastman's patented carbon renewal technology (CRT).