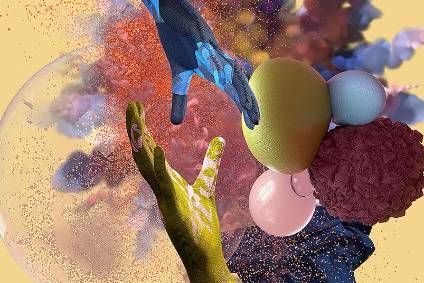 Non-profit H&M Foundation has hailed its first years during which it managed to achieve "remarkably ambitious goals" and invested SEK60m (US$7.6m) into three of its four focus areas as the organisation moves into its second phase.
As the charitable arm of global fashion retailer H&M, the long-term vision for the H&M Foundation is to contribute to reaching the Sustainable Development Goals for 2030, that were set by the United Nations in 2015.
Privately funded by the Stefan Persson family, founders and main owners of the H&M group, it's mission is to drive long-lasting, positive change and improve living conditions by investing in people, communities and innovative ideas. Through partnerships with organisations around the globe, the H&M Foundation drives change within four focus areas: education; water; equality; and planet.
As a result, it works with experienced partners within the focus areas and its strategy is based on three guiding principles:
Innovation — we approach challenges in new ways.
Involvement — we involve people in making a difference.
Impact— we seek to achieve real change.
In its Annual Report for 2017 – A Catalyst for Change, which was published last week and covers the period 1 January 2017 to 31 December 2017, H&M notes the highlights of the last year. These include raising SEK30m from a holiday gift card campaign in H&M stores to equip refugee children in 12 countries with education supplies; global programmes for education, water and equality moving into the second phase with UNICEF, WaterAid and CARE; the launch of the Foundation500 list of female business leaders from emerging markets; the scaling up of the Foundation's project for water, sanitation and hygiene with PLAN International in Cambodia to reach 40,000 people; a "breakthrough" in recycling blend textiles with The Hong Kong Research Institute of Textiles; and the launch of the Innovators' Hub together with Fashion Positive.
Diana Amini, global manager of the H&M Foundation, says building on the success of the first phase, the organisation has now moved into second gear by identifying and overcoming barriers for long-term change.
During the first phase of its global programme with The United Nations Children's Fund (UNICEF), the H&M Foundation says it reached over 100,000 children in unprivileged communities with early childhood development, and influenced governments to place early childhood development on national agendas. Building on the success of the first phase, it has now invested a further SEK60m in a second phase, aimed at working holistically with parents, caregivers, teachers, governments, politicians and influencers to support, strengthen and stimulate children early on.
The investment includes plans to bring its Early Childhood Development programmes to 145,000 children, parents, teachers and influencers; facilitate collaboration within national ministries in Mali, Timor-Leste, Vietnam and Egypt to enable implementation of Early Childhood Development services; and to develop a tool to highlight the relevance of Early Childhood Development efforts for tolerance, cooperation and respect to prevent conflicts and bring communities together.
Meanwhile, the Foundation is also striving to further its commitment to bringing clean water to more people across the world. In the first phase of its global programme with WaterAid, the group focused on ensuring clean water and sanitation for 250,000 school children, enabling them to get the most out of their education. But for sanitation and hygiene practices to last, barriers such as social norms, economic constraints and individual motives must also be addressed, says the H&M Foundation.
As a result, the Foundation has invested another SEK60m in a new three­-year programme.
"We will broaden the scope to address the underlying barriers that prevent access to sustainable water and sanitation services everywhere—in homes, schools, hospitals and other institutions," says Maria Bystedt, programme manager at the H&M Foundation.
The programme will also push the water, sanitation and hygiene agenda through influencing key stakeholders on national and global levels and aims to provide 150,000 people with access to water and/or sanitation services; improve policies for delivering sustainable access to safe water, sanitation and hygiene services in Uganda, Ethiopia, Pakistan and Cambodia; and launch a global, evidence-based report on learnings and best practices for promoting a sustainable service of safe water, sanitation and hygiene.
Together with humanitarian agency CARE, the H&M Foundation also works to equip women in poor communities with the tools they need to start, develop and grow their businesses.
In the first phase of its global programme with CARE, it empowered 100,000 women in poor communities to start their own business.
Now, the H&M Foundation has invested a further SEK60m in a second phase of this programme, aimed at reaching another 100,000 women from low income communities in seven countries. It also plans to showcase successful business models in Côte d'Ivoire, Guatemala, Jordan, Peru, Sierra Leone, Sri Lanka and Yemen to inspire women to become entrepreneurs, ensuring they have the right conditions to succeed; and launch a global report on the economic and social value of investing in women's enterprise development globally.
The H&M Foundation also hailed its progress towards protecting the planet during the last year, drawing particular attention to a method for recycling blend textiles that was developed as part of the four-year Closed-Loop Apparel Recycling Eco-System Program between the non-profit H&M Foundation and The Hong Kong Research Institute of Textiles and Apparel (HKRITA).