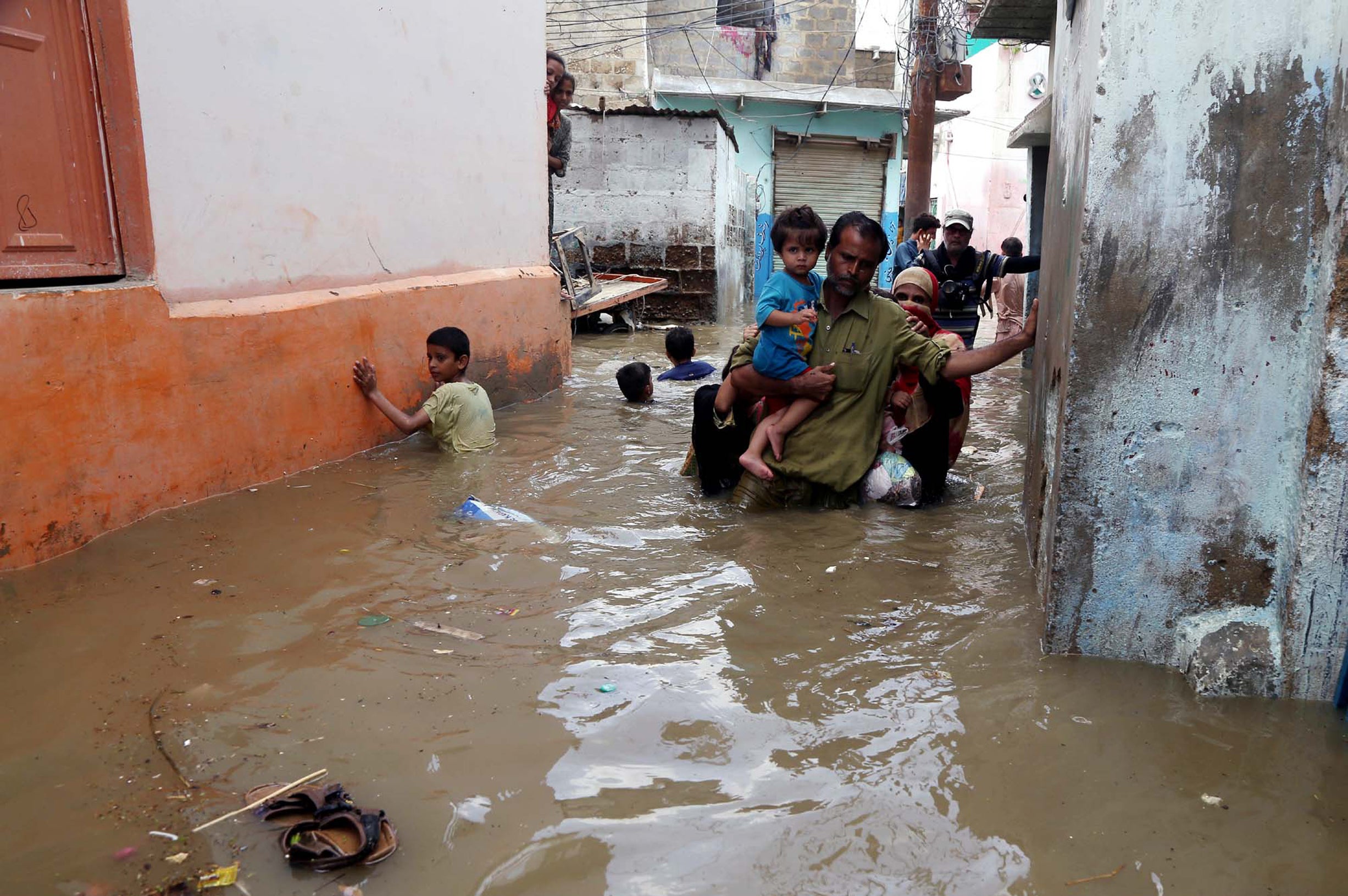 H&M Foundation is donating US$250,000 to help support those affected by the devasting flooding in Pakistan which comes as the country is experiencing abnormal monsoon rainfall nearly three times higher than the past 30-year average.
The rainfall is resulting in uncontrollable urban and flash floods, and landslides across the country, with the Government of Pakistan officially declaring on 25 August a 'national emergency' which is understood to have killed over 1,000 people, including 348 children since 14 June.
The flooding has also affected infrastructure, with some 949,858 houses said to have been damaged across the country. In addition, 719,558 livestock have been lost and more than 3,000km of roads and 149 bridges have been damaged. The current rain spell and floods continue to impact already vulnerable and deprived districts, which have been affected by high food insecurity and where many people have not recovered from the effects of Covid-19.
H&M Foundation is donating $250,000 to the Red Cross/Red Cresent to support the people affected.
Pakistan Red Crescent Society (PRCS) is already working on the ground with the support of International Federation Red Cross (IFRC) and Red Cross/Red Cresent Partner-National Societies. Efforts include:
Integrated assistance (shelter, livelihoods and multi-purpose cash)
Health and care including water, sanitation and hygiene (WaSH)
Protection and prevention (protection, gender and inclusion (PGI),community engagement and accountability, environmental sustainability, risk reduction, climate adaptation and recovery)
Last week, the International Cotton Advisory Committee (ICAC) said flooding and drought are having a crushing impact on the global cotton sector, with the devastating floods in Pakistan expected to lead to a large reduction in the crop for the 2022/23 season.
As the world's fifth largest cotton producer, countries across the globe will likely feel the repercussions of the flooding devastation in Pakistan which will strangulate cotton supply in weeks to come and see prices soar, experts recently told Just Style.