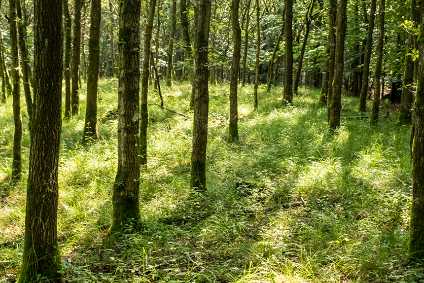 Swedish fashion retailer H&M Group has extended its partnership with the World Wide Fund for Nature (WWF) for a further five years as part of its efforts to reduce its overall impact on nature and its ecosystems.
When H&M Group joined forces with WWF ten years ago, the collaboration was unique in the way that scope went beyond factory walls. The idea was to address the environmental impacts of H&M Group's whole value chain, as well as to champion wider action across the global fashion business.
Because water is a key ingredient in textile production, and a lot of the retailer's raw material and processing locations are based in some of the world's most important river basins, its cooperation initially focused on water stewardship. In 2016, it expanded to include climate action as well as a strategic dialogue on the fashion industry's broader sustainability challenges, which worked like a project incubator and made room for issues other than water and climate.
For the next five years, there will be an increased focus on biodiversity, replacing the strategic dialogue. With wildlife populations declining on average by 68% since 1970, H&M says reducing harmful practices and starting to create positive impacts is key. Working with WWF, the group will be developing its overall biodiversity ambition and engaging in projects close to its value chain to conserve and restore biodiversity in key landscapes.
"Biodiversity loss is catastrophic for the planet and as a global company we have an impact in many sensitive areas. Working with WWF we can ensure that we are heading in the right direction and taking the right decisions, drawing on their experience and expertise," says Kim Hellström, strategy lead climate and water at H&M Group.
"Sustainability truly is an ongoing journey. Constant improvements are key and there is no end goal. Even though we must be proud of our achievements over the years, we must also recognise and manage new and urgent challenges together."
H&M Group recently re-affirmed its commitment to working with the IndustriAll global union to support the economic and social recovery of the global garment industry through the Covid-19 crisis, with action points including strengthening social protection systems to secure the rights of the workers.