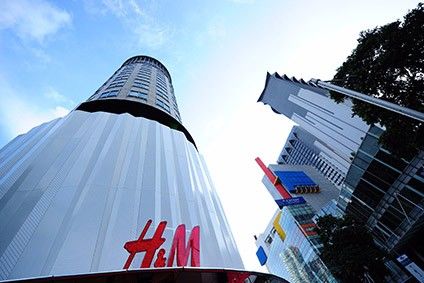 Increased full-price sales and decreased markdowns have contributed to a rise in both annual and fourth-quarter profit for Swedish apparel retailer H&M amid a leadership shakeup that sees Karl-Johan Persson step down as CEO and Helena Helmersson succeed him.
In a statement today (30 January), H&M says after more than 20 years as chairman of the board, Stefan Persson has decided not to stand for re-election at the company's AGM on 7 May and wishes CEO Karl-Johan Persson to succeed him. He will now submit his proposal to the nomination committee.
As a result, Karl-Johan Persson has decided to vacate the position of CEO, with H&M's board of directors appointing COO Helena Helmersson as his successor. Helmersson started at H&M in 1997 as an economist at the group's buying department and thereafter held various roles within buying and production. She served as sustainability manager for five years and after that production manager based in Hong Kong.
"It is a natural change, after 20 years as chairman, to hand over to Karl-Johan, who has been CEO for more than ten years," says Stefan Persson. "I will continue to be a committed owner, just as today, but from a different position."
He added the timing is "favourable" since the group has gradually improved profits and good financial strength, having moved from one brand to a multi-brand company with nine brands.
Earnings results
In a separate statement, the retailer said profit after tax amounted to SEK4.21bn (US$436.47m) in the fourth quarter to 30 November, an increase of 16% on SEK3.54bn in the year-ago period.
The group's net sales, meanwhile, increased by 9% to SEK61.69bn, compared to SEK56.41bn last year. In local currencies, net sales were up by 5%.
For the full year, H&M said profit after tax rose 7% to SEK13.44bn from SEK12.65bn in the previous financial year. The annual profit rise is understood to be the group's first since 2015, according to a report published by Reuters.
Full-year group net sales were up 11% to SEK232.76bn from SEK210.4bn a year earlier. In local currencies, net sales increased by 6%. The sales growth was driven by both in-store and online sales, with a strong increase in online sales of 24% in SEK and 18% in local currencies.
Looking ahead, H&M said the cost of markdowns in relation to sales is estimated to decrease by around 0.5-1 percentage point in the first quarter of 2020 compared with the corresponding quarter last year.
Karl-Johan Persson says the group's "positive performance" shows it is on the right track as its transformation work continues to bear fruit.
He added, increased full-price sales and decreased markdowns contributed to an improvement in profit for the full year and in the fourth quarter, noting "it is clear from our well-received collections and increased market share that customers appreciate the initiatives we have taken."
"In view of the ongoing transformation of fashion retail, we have been making significant and necessary investments for several years to secure the H&M group's position and long-term development. Among other things, we have invested in digitalisation, a more efficient supply chain – including new logistics centres and logistics systems, and in tech infrastructure, advanced analytics and AI. We are now seeing multiple positive effects of these initiatives, providing resources and support for our continued transformation work."
Another change underway is the creation of the group's new 'Business Tech function', which will gradually replace the previously separate functions of IT, advanced analytics and AI and business development, to increase flexibility, speed and efficiency.
Meanwhile, H&M plans to open about 200 new stores in 2020, while around 175 stores will be closed.
"Looking ahead, we remain humbled considering the challenges brought by the shift in fashion retail in the form of new consumer behaviours and a fast-changing competitive landscape," Persson says. "The H&M group's transformation work is, therefore, continuing at a fast pace in all parts of the company. Performance over the past year shows that we are taking steps in the right direction. Combined with our long-term investments and our ambitious sustainability agenda, we are therefore optimistic about the future and the opportunities for the H&M group to develop positively for many years to come."
At the time of writing, shares in the company were up by more than 8%.
H&M's recovery continues
Kate Ormrod, lead retail analyst at GlobalData, notes though H&M's fourth-quarter performance was bruised by the later timing of Black Friday in 2019 compared 2018, its full-year performance has been strong.
"Increased full-price sales and lower markdowns signal that H&M's multipronged transformation plan, with its greater focus on online, supply chain, and the fine-tuning of its physical network, has been sound."
She adds while there remains work to do in order to fully satisfy consumers' demands, GlobalData expects H&M to continue to benefit from its vast future-proofing initiatives in 2020, with net sales over December and January rising by 5% in local currency, up from 4% last year, emphasising that its appeal and relevance have not wavered.
Elsewhere, while Ormrod recognises H&M's focus on sustainability as "market-leading and apt given growing consumer interest", she says the retailer must continue to invest in areas such as "value for money and quality that truly matter as purchase motivators among the majority of its shoppers in order to deliver results."
Free Report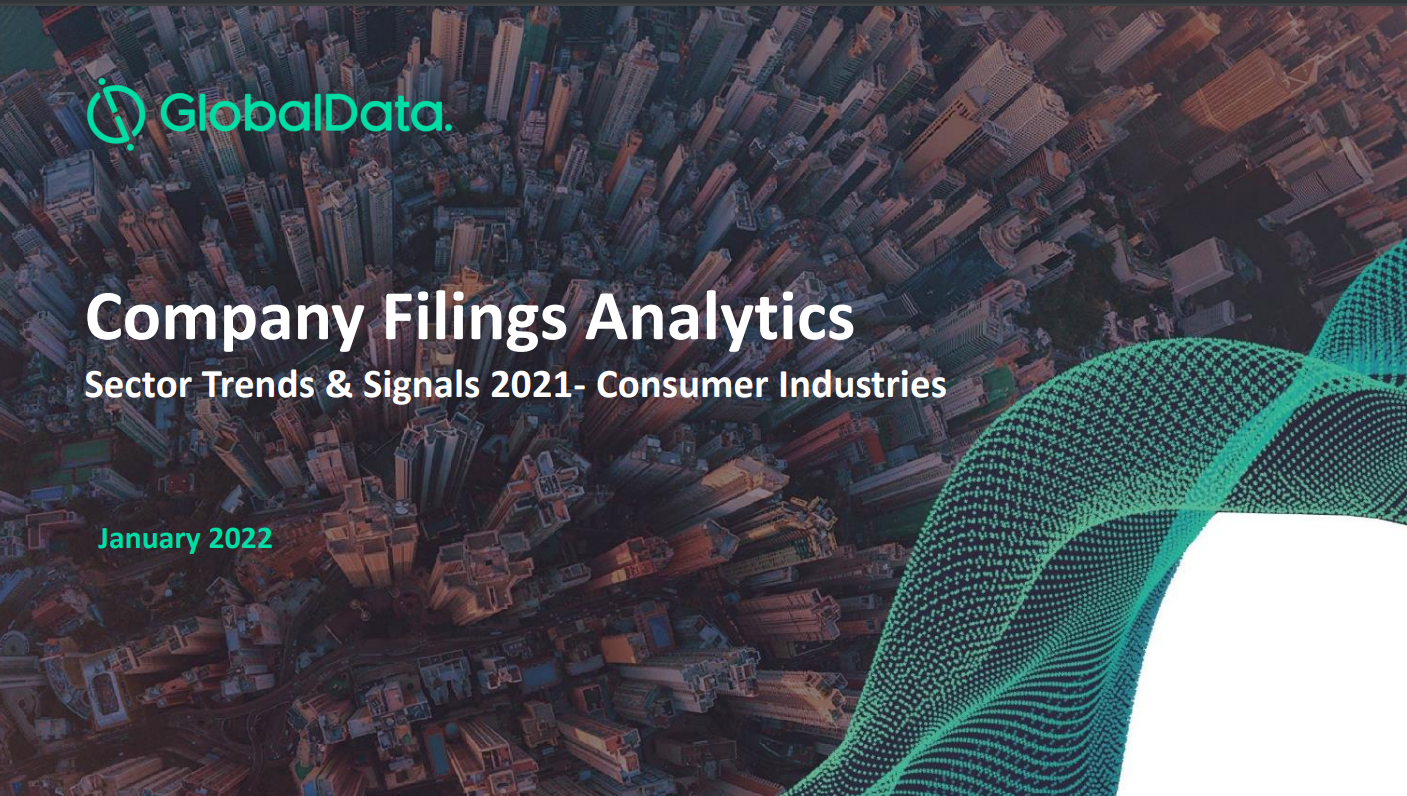 Identify the trends of tomorrow using filings sentiment analysis
Business sentiment continues to improve, showing a clear recovery since the onset of COVID-19. Sentiment in 2021 was up by 8% compared to 2020. 
Consumer industries had the highest sequential filings sentiment growth in Q3 2021. Optimism around digital themes and general outlook drove the positive trend in overall business sentiment. 
GlobalData's Filing Analytics Annual Report 2021 on the Consumer industries provides insights into sentiment and mention trends for companies, geographies, and themes. Get real-time analysis of: 
Quarterly & annual reports

 

Earnings call transcripts

 

IPO filings

 

Events presentations

 

ESG filing trends 

 
Understand the overall outlook for Consumer and spot the topics and themes that will be most impactful in the next few years. 
Download the full report to understand what to expect and how to align your business for success.  
by GlobalData