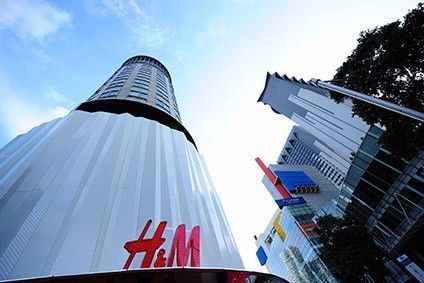 Converted into SEK, H&M reported a provisional 9% rise in net sales compared to the same period a year ago.
In an update this morning (15 September), the retailer said its strong recovery continues with more full-price sales and good cost control.
It noted, however, sales development continued to be affected by the ongoing pandemic, with considerable variation between markets.
"Lockdowns and restrictions have continued to hamper development, particularly in Asia. However, as restrictions have been eased, sales in-store have picked up in many markets while online sales have continued to increase," it said. "Excluding Asia and Oceania, sales in local currencies were back at the same level as before the pandemic."
At the start of the third quarter around 180 stores were temporarily closed. H&M added stores that are open stores have had restrictions on opening hours, number of customers, and store space.
At the end of the quarter, most of the group's markets still had restrictions resulting in reduced footfall, while about 100 stores remained temporarily closed.
H&M will publish its nine-month report, covering the period 1 December 2020 – 31 August 2021, on 30 September.
The retailer said in July group net sales in local currencies increased by 12% in the first half of 2021 compared with the corresponding period last year. Group profit after tax for the period amounted to SEK1.7bn, compared to a loss of 3.06bn last time.
"As more and more people are vaccinated and restrictions are eased, the world is gradually opening up and customers can once again visit our stores. With the combination of much-appreciated collections, rapid adaptation and further improvements, our recovery is strong," CEO Helena Helmersson said at the time.