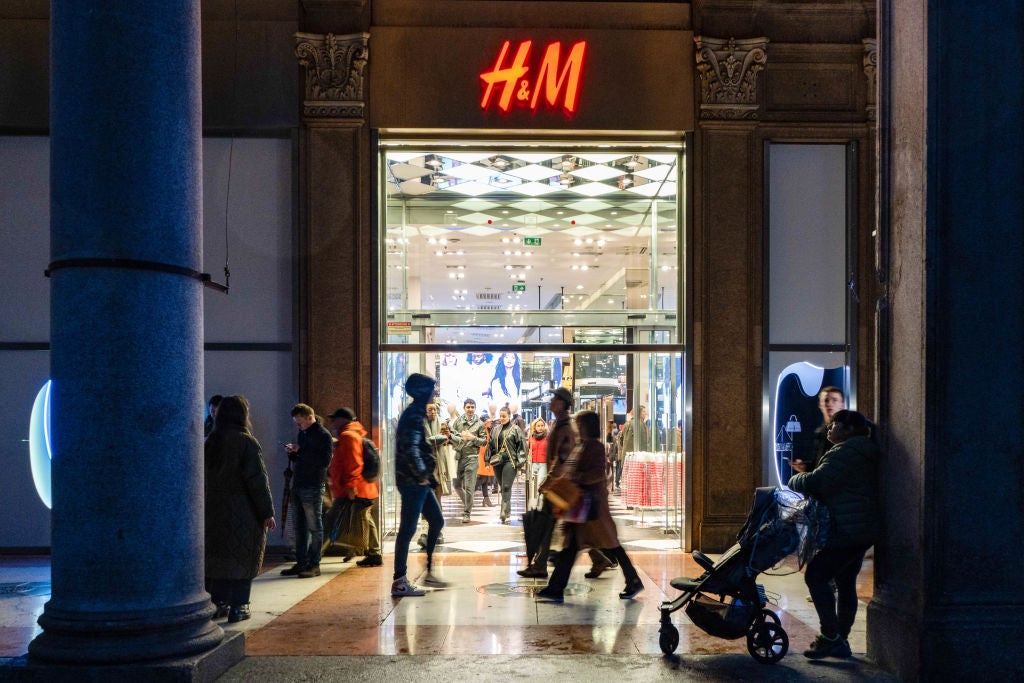 Hennes & Mauritz (H&M) reopened its flagship store in Regent Street on 24 November, the upgrade featuring a host of new circular and customer services, including rental and recycling services.
H&M says with sustainability at the heart of its business model, it continues to lead the transition to circular fashion; these values being built into the foundation of the Regent Street store with the addition of rental alongside H&M's garment collection and recycling service.
H&M rental will offer female and male customers the option to rent clothes, shoes, bags, and accessories selected from special H&M collections and archive pieces in assorted sizes. Customers will also be able to rent items for a maximum of seven days, allowing them to experiment with their style in an affordable way.
The assortment can be viewed on the brand's app, but the offer will only be available in the Regent Street store. To use H&M Rental, customers must first get a membership.
"We are very excited to be launching H&M Rental in the UK," says Pascal Brun, brand sustainability manager at H&M. "H&M Rental is a part of our circular service which enables customers to explore new styles and expressions without buying the garment. Own the style, not the garment."
Launched in 2013, H&M's Garment Collection and Recyling scheme allows customers to donate any unwanted clothes and textiles, by any brand, whilst shopping in-store. All donated items are recycled with 0% going to landfill. To encourage customers to use their Garment Collection programme, the brand offers points in addition to a digital voucher.
The H&M garment collecting scheme is just one example of the many projects the fashion retailer has implemented to lead the change towards 100% circularity.
This new store will also be home to click and collect and self-service stations streamlining customer experience, a wide-ranging assortment including the much-loved H&M Move concept (H&M Groups sportswear brand).
The fashion retailer said: "H&M Regent Street invites their young and old customers to the kids department to test their playful augmented reality layer, where customers can scan different characters which will come to life around the store through several fun, sustainability-focused games and enjoy a one-of-a-kind kids lego experience with play area and full-size lego tree to capture and share memories, all in partnership with lego and local charity Fairy Bricks."
Last week, H&M outlined steps to slash its absolute scope 1 and 2 emissions and its scope 3 emissions by 56% respectively by 2030 from a 2019 baseline. The brand said it is implementing an annual budget of around SEK3bn (US$283.4m) to work toward its goal of cutting emissions throughout its value chain.