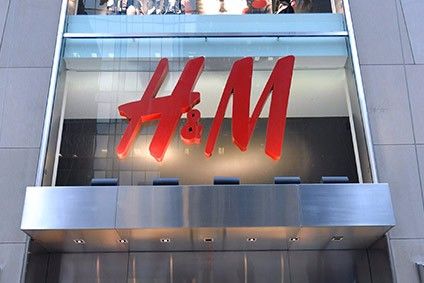 Swedish fashion retailer Hennes & Mauritz (H&M) is to close down its Cheap Monday brand following a long succession of negative sales and earnings.
The fashion group, which has developed a number of new concepts and brands in recent years, including Cos, Arket and Monki, says the move will allow it to prioritise its core business. Around 80 employees in Sweden are expected to be affected by the closure.
H&M says that while the fashion industry is in a period of extensive change as a result of ongoing digitalisation, the group's transformation work is "continuing at a fast pace."
Cheap Monday has a traditional wholesale business model, and has faced "major challenges" due to the shift in the industry. As such, the retailer says there has been a negative trend in Cheap Monday's sales and profits for a long time.
"We need to constantly develop our business and what we choose to invest in," says Anna Attemark, head of new business at the H&M group. "We see very good opportunities and great potential for all of the other brands within new business, which all are developing positively both digitally as well as through physical stores."
The closure will affect all Cheap Monday employees and operations in Tranås and Stockholm, Sweden. Dialogue with union representatives has started and the company plans for all employment contracts to be terminated during 2019.
The closures are expected to start with immediate effect, with the aim of being complete by 30 June 2019. H&M's only Cheap Monday store in London and its online store will close on 31 December 2018.
In a third-quarter trading update in September, H&M revealed a 9% increase in group sales, including VAT to SEK64.8m (US$7.2m). But it has been battling with slowing sales and falling profits in the last few years as a result of declining footfall due to changes in customer behaviour, particularly in its namesake stores.
Earlier this year, the retailer identified three action areas in the wake of a disappointing full-year and fourth-quarter performance, including further investment in its supply chain and the launch of a discount fashion site called Afound.