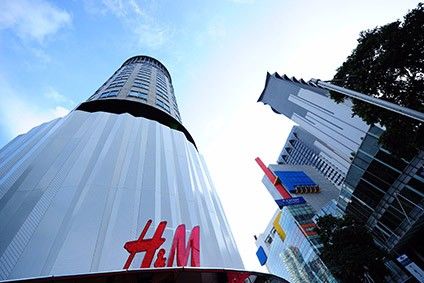 Hennes & Mauritz (H&M) said it is to close more stores after sales development in the fourth quarter was "significantly below" its expectations.
In its fourth-quarter sales update today (15 December), the Swedish fashion group said during the period 1 September to 30 November, sales including VAT amounted to SEK58.45m (US$6.9m), compared to SEK61.01m a year ago. Sales excluding VAT amounted to SEK50.39m, a decrease of 4% compared to SEK52.72m in the corresponding quarter last year. In local currencies, sales decreased by 2%.
For the full-year, H&M group's sales including VAT increased by 4% to SEK231.74m from SEK222.87m last year. Sales excluding VAT amounted to SEK199.99m compared to SEK192.27m. In local currencies, sales increased by 3%.
While the company continued to expand over the course of the year, with the H&M brand's online sales and sales of the group's other brands continuing to "develop well", the retailer said growth was dampened by a weak quarter for the H&M brand's physical stores. These were negatively affected by a continued challenging market situation with reduced footfall to stores due to the ongoing shift in the industry.
In addition, the retailer said there have been imbalances in parts of the H&M brand's assortment composition. In order to correct this, CEO Karl-Johan Persson said a number of actions have been taken, including the strengthening of the H&M management team.
He adds: "In order to respond even quicker to customers' fast-changing behaviour, the company's ongoing transformation journey is being accelerated. Among other things, this includes continued integration of the physical and digital stores, and intensifying the optimisation of the H&M brand's store portfolio – leading to more store closures and fewer openings."
H&M will publish its full-year report for 2017 on 31 January 2018. Meanwhile, during the capital markets day in Stockholm on 14 February 2018, the company says it will present the ongoing transformation journey in more detail.