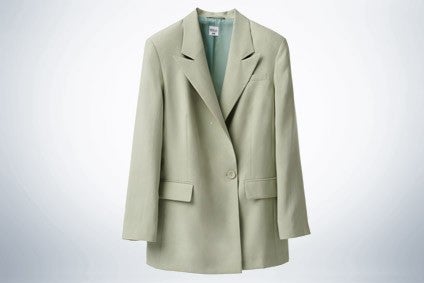 Swedish apparel giant Hennes & Mauritz (H&M) has harnessed specially collected data to launch a new custom-made collection for customers in Berlin, Germany.
The limited collection has been co-created by H&M Germany and the H&M Group's Laboratory, the internal innovation department that explores new business models.
Garments have been designed based on specially collected data, which identifies current trend tendencies that are unique to Berlin. The data highlighted styles that H&M Berlin's target group are currently desiring, from silhouettes and specific colours, to materials and patterns.
"With this collection, we want to be truly customer-centered and offer our Berlin customers a hyper-local and hyper-relevant collection," said Heléne Riihonen, business developer at H&M Group Laboratory.
The new line enables H&M Group to test on-demand production, which it says shows great potential to react more specifically to customer's wishes and to align product quantity to local demand.
Collections that align these factors allow H&M Group to avoid unnecessary transport, warehousing and overproduction; which is not only good for business, but also for the environment.
The collection launched on 16 May and is available exclusively in eight H&M Berlin stores.