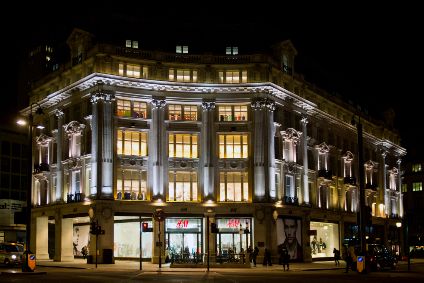 Swedish clothing retailer H&M Group says its sales have fallen 57% between 1 March and 6 May compared with the same period last year, and warns its second-quarter will be "loss-making."
In its online division, however, sales increased by 32% year-on-year.
Around 80% of the group's stores have been closed since mid-March. From the end of April onwards, the H&M Group started gradually reopening stores in a number of markets, in line with local restrictions and rules on social distancing.
In an interim trading update today (7 May), the retailer said the stores which have reopened have seen "muted" trade. At present, 60% of stores remain closed – representing 3,050 stores out of a total of 5,061.
To offset the negative sales impact H&M is taking "rapid and forceful measures" in purchasing, investments, rents, staffing and financing.
As of 30 April, inventories of unsold goods had grown to just above SEK41bn (US$4.1bn) compared with SEK40bn a year earlier. Costs for markdowns are expected to decrease in absolute figures in the second quarter compared with the same period last year, but since sales will be significantly lower the markdowns are expected to have a negative effect on the gross margin of 2-4 percentage points.