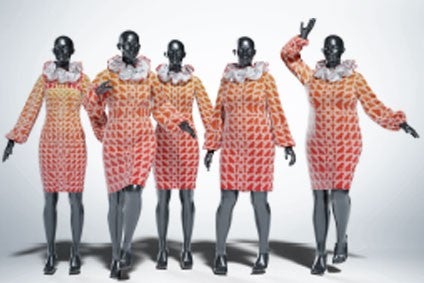 Testing services provider Hohenstein has developed a new Digital Fitting Lab it says gives brands, retailers, and suppliers access to advanced 3D design, fitting and visualisation services to implement or supplement their 3D design process.
The Digital Fitting lab utilises Hohenstein's knowledge of pattern making and fit, along with digital design technologies, to reduce physical prototypes and material waste, shorten development times, develop more accurate fit across sizes, and create engaging imagery for sales and marketing, according to the firm.
Companies work with Hohenstein's engineers, 3D fitting experts and pattern designers to review and optimise their processes, adapt them to 3D and implement a digital workflow. The new lab also accesses Hohenstein's material testing lab for digitising material parameters.
Described as a "one-stop-shop" for services at every stage of 3D workflow, the Digital Fitting Lab is said to cover all requirements for efficient translation of 3D designs into well-fitting products and realistic digital product communication:
Sizes: the knowledge and the measurements of the target group are crucial
Pattern: a solid pattern is a prerequisite for good fit and consistent manufacturing and the basis for using avatars
Avatars: life-like representation of the target group is key to designing across sizes and projecting brand image
Material: realistic simulation depends on accurate, consistent material characteristics
Visualisation: 3D imagery aids product communication or supplier instructions
3D fitting: digital prototyping can be done with the whole knowledge of shapes, construction and materials. Engineers and 3D fitting experts are working on reliable methods for successful 3D fitting
Fit in motion (4D): movement affects fit and appearance; fit affects movement
Training: Consulting services, Workshops and the Hohenstein Academy help get team members and suppliers working efficiently
"3D fitting is especially dependent upon accurate and consistent material parameters. Digitised parameters must meet the requirements of various systems to produce a realistic simulation of material behavior and accurate fit," Hohenstein said.
It added the knowledge behind the Digital Fitting Lab is fuelled by continuous research to create solutions for enhanced fit, including motion studies and moving avatars.
With global headquarters in Boennigheim, Germany, and offices and labs around the world, Hohenstein has offered accredited and independent textile testing, certification, research and development, as well as training, for more than 70 years.