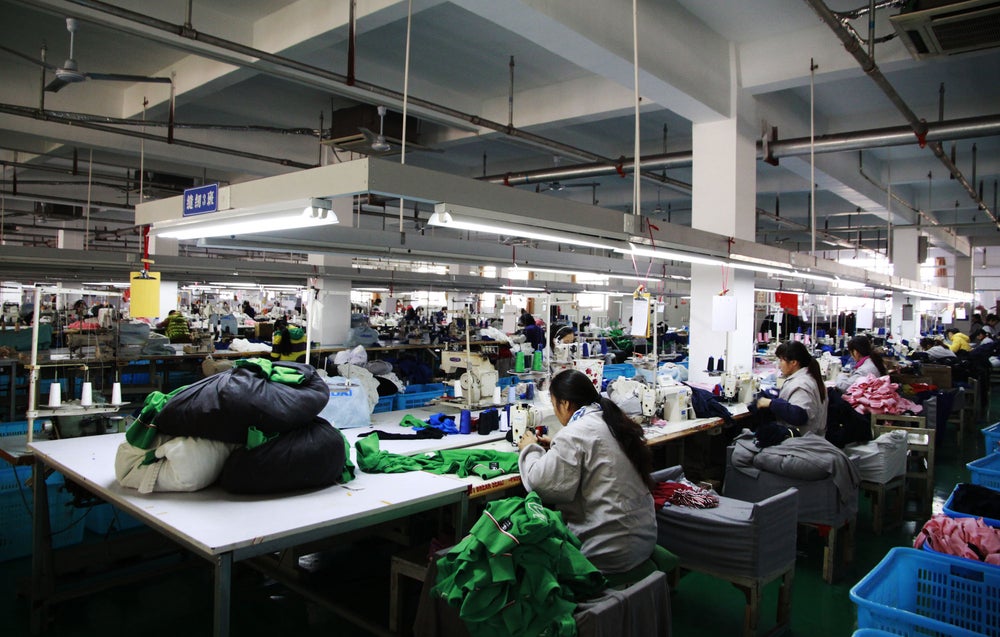 The recommendations form part of a report by the NYU Stern Center for Business and Human Rights outlining how global apparel companies are engaging in "unfair practices that harm workers in export-focused factories".
The report reveals how the purchasing practices of global clothing companies that profit from low-wage labour continue to harm garment workers in Bangladesh.
Published ahead of the 10th anniversary of the Rana Plaza factory disaster, the report concludes that "safety in large export-focused factories in Bangladesh has improved." It describes efforts by major brands, through multi-stakeholder initiatives, to inspect factories and make upgrades such as fire alarms, sprinklers, extinguishers, and fire doors. But the report also urges "greater attention to the failure of major apparel brands and retailers to take responsibility for the effects that their policies and practices have on poor garment workers even after a decade of factory-safety reform".
The report details how the global economic crisis that accompanied the Covid-19 pandemic resulted in major clothing brands and retailers engaging in harsh measures, such as refusing to pay for goods already produced, and how this resulted in layoffs of hundreds of thousands of workers in Bangladesh and other apparel-producing countries.
Even though the Covid crisis has eased, the report says corporate buyers have continued to engage in exploitative practices, including: pressuring suppliers for unreasonable price reductions; delaying delivery and withholding payment; cancelling bookings and projections; and relying on sourcing intermediaries that escalate pressures on suppliers.
"Clothing retailers have cut corners to avoid financial strain while factory workers bore the brunt of the consequences," said Natasja Sheriff, who co-authored the report and leads research on supply chains at the NYU Stern Center. "Workers are struggling to make rent, to clothe their children, and to put food on the table."
The report offers practical recommendations to brands and retailers aimed at reducing economic pressures on suppliers to encourage better treatment of workers. These include:
Ending unreasonable price reductions and excessive discounting practices;
Ceasing the delay of order delivery and committing to payment timelines that account for raw material purchases;
Recognising supplier projections as firm commitments;
Increasing transparency and communication with third-party sourcing agents;
And generally reconciling commitments to factory safety and worker wellbeing with commercial commitments to manufacturers.
"Global clothing brands deserve credit for improving the safety of factories after the Rana Plaza tragedy. Now, they need to prioritise the wellbeing of factory workers by reforming their purchasing practices," added Michael Posner, director of the NYU Stern Center for Business and Human Rights.