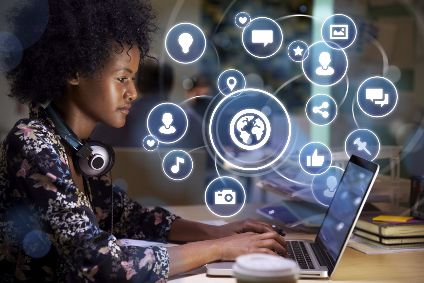 Tariffs and policy changes from the ongoing trade spat between the US and China have become the main enemy of the supply chain manager, who relies on consistency and certainty to plan and execute global trade, a new white paper says.
The latest Trade Trends Report – 'How Are Companies Using Technology to Address Global Trade Woes?' – from the American Association of Exporters and Importers (AAEI) and Amber Road points out that companies are highly concerned about what the future holds – and emphasises the importance of businesses identifying the right technology to provide the greatest advantage over industry rivals.
"The best-performing companies are employing complementary technologies that allow them to gain granular visibility and increase agility," the report states. "This trend will continue for the foreseeable future, especially as uncertainty and increasing types and severity of risk continue to define the global trade environment."
Top trends impacting organisations
More than three-quarters (77%) of survey respondents identify changes in tariffs, sanctions and duties as the top trend impacting their companies. As a result, the report states companies are looking for any way to reduce risk and associated costs, including shifting sourcing to other countries, re-shoring some assembly or manufacturing, and even finding corporate loopholes such as funneling imports through other foreign subsidiaries.
And these changes are being felt on the supply side with 86% of Chinese firms affected by the tariffs reporting that orders have declined. Meanwhile, 68% have cut prices and nearly one-quarter have laid off workers, while another 25% have reduced capital expenditures and almost 20% cut wages for remaining workers according to a new survey by UBS AG.
"These are the types of decisions that companies across the world are facing as they navigate the complex web of global trade and supply chain management," the report says. "No matter what the strategy, companies in all places will need to find ways to increase supply chain agility. This is why having up-to-the-minute visibility, fast decision-making capabilities, and the availability of well-planned alternative options is going to become a necessity for most companies in 2019, if it isn't already."
These strategies can also help to combat shipping capacity shortages and wage increases, which many companies identified as a concern (13%). Indeed, trucking and long distance (ocean, air) transportation costs will continue to be marked by high volatility and, in many cases, higher costs. In adition, 10% of respondents expressed fear of higher sourcing costs.
"Companies that wish to increase their agility should form strategies that alleviate anticipated supply chain risks. After identifying potential risks, supply chain managers will need to work to counterbalance those risks, thereby reducing uncertainty – in both the near and long term."
How to assemble your technology stack
The key, then, the report says, is to develop the right "technology stacks" that give your company the greatest advantage over its rivals. And while not all technology is going to help every company in the same way, the report offers a series of recommendations to design the right stack in order to meet each company's goals.
Map your supply chain
It might sound basic, but many companies do not have a clear picture of their end-to-end supply chain, report authors say, noting "you can't manage what you can't see." The first step toward making process improvements is to "map those current processes. This task can be more difficult as the complexity of your supply chain increases, yet it is a critical first step toward understanding your technology needs, and your efforts will be rewarded in kind."
Identify risks
While some risks are common to global trade – competitive risks, compliance risk, and risks associated with emerging sanctions and tariffs – most companies also find themselves faced with risks unique to their industry, operating locations, and partnerships. A proper risk assessment is an important step toward informing your technology adoption choices, the report says.
Identify your technology goals
"Once you understand your risks, you can set goals aimed toward reducing those risks. This is also the time to assess the marketplace in order to update your global trade strategies and determine how to employ technology to out-compete rivals. The resultant list of goals will inform your technology adoption strategy."
Seek out suitable technologies
Collaborate with the IT department, consultants, and technology providers to identify specific technologies that can reduce risks and bolster competitiveness.
Stack it
"Once you have found a few suitable technologies, begin to think about how those technologies might interact to give your company a distinct advantage. As firms are realising now, choosing the right stack for your company will be a unique source of competitive advantage. Indeed, technologies themselves can be employed by any company – but it's in how they are employed and leveraged with your existing and other new technologies that will give you the leg up."
Continuously monitor and improve it
Finally, the report notes it will take time to make sure your chosen stack is assembled so that it meets or exceeds expectations. "You will need to continue to scan the technology environment and keep a good pulse on your current capabilities to determine how well your stack is working, and what changes you might need to make in the future to maintain your newly-found competitive advantage.
"Whether you are assisted by third-party or internal expertise, you'll need to keep abreast of your supply chain and technology environments to make continuous improvements. This process is not a one-time event, and you need to put management controls in place to ensure you remain up-to-date and relevant."
In conclusion, the report states global trade will continue to be marked by uncertainty for the foreseeable future.
"Widely-dispersed supply chains, varying labour rates, uncertain transportation costs and last-mile delivery challenges combine to create new complexities for today's companies. Add shifting trade policies, consumer consumption patterns and global tensions to the mix, and we see a perfect storm of uncertainty and risk that companies doing business in the global trade arena will need to overcome."