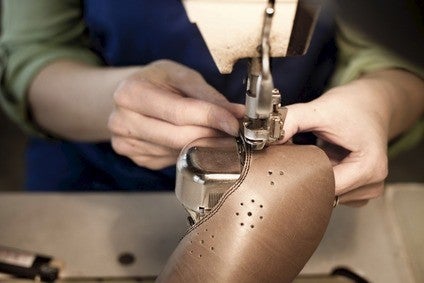 The main responsibility for improving workers' rights in the global footwear industry should lie with the buying company, a new report suggests, especially when it comes to mitigating breaches and remediation.
The recommendation from labour rights campaigners is part of a review on best practice that also offers recommendations, case studies and results.
'How To Do Better: an exploration of better practices within the footwear industry' has been published by Labour Behind the Label and the Change Your Shoes campaign – and offers examples of significant steps to develop innovative and outstanding practices that will provide positive impact for workers and their families.
"There are plenty of ways in which companies pursue an ethical ethos, and through our research we can see how different weight is given by different companies to ensuring ecological, organic, certified materials, or fair conditions and social compliance, in production and in countries with a high risk of human rights abuses or low environmental standards," say Dominique Muller and Anna Paluszek, authors of the report.
"We have sought to find different practices which present an integrated approach and are transparent enough to reveal more than a simple commitment to 'ethical' production."
The practices are assessed according to how they improved five key areas of human rights violations in the shoe industry: improving working conditions; occupational health and safety; freedom of association; environmental issues and transparency; and traceability across the whole supply chain.
"Changes are needed to ensure meaningful due diligence by companies," says Stefan Grasgruber-Kerl of Change your Shoes. "Without behaviour that supports change on the ground by producers – such as increased lead times, fairer pricing systems ensuring fair working conditions and living wages – there will be little improvement for the vast majority of workers and their families."
The report presents some examples of brands who are said to work towards a more sustainable supply chain and end product – including Ethletic, Veja, Sole Rebels, Nisolo and Po Zu.
The main better practices are comprehensive supply chain management; product transparency; premium payments; wage levels disclosure; gender specific data on the composition of the workforce; and impact reports published online.
Most of the presented cases use externally certified materials and/or certified production sites. Many focus on minimalising waste at each stage of production and using innovative materials to reduce environmental impacts. Importantly, many focus on disclosure of some information about the production sites, workers and/or audit reports.
"For systematic change to happen, the main responsibility and especially the financial burden, should be shared by the buying company," the report explains. "Especially when it comes to mitigating breaches and remediating adverse human rights impacts, most cases do not show much evidence of a shared-responsibility approach.
"The main finding of the report is a need for increased credibility – for brands, large or small, to make credible claims to support environmental and/or ethical standards. It is imperative that these brands always include both ecological and social criteria."
Click here to view the full report.