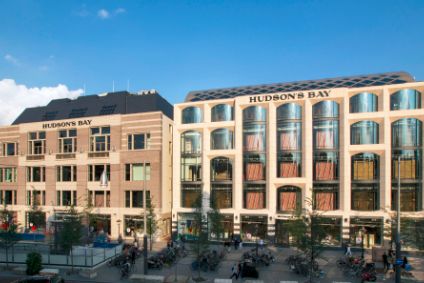 The CEO of Hudson's Bay Company (HBC) Helena Foulkes is to step down from her post as the Canadian retailer completes its deal to go private.
Foulkes has been in the role since February 2018 when she replaced Gerald Storch. Her resignation is effective 13 March and will see HBC's governor and executive chairman Richard Baker take on the role in addition to his current responsibilities.
"The company and I are grateful for Helena's leadership and significant accomplishments over the last two years. Together, we have simplified our company, strengthened retail operations and reinvigorated our focus on the customer," Baker says, adding each of its businesses is "well-positioned" to take advantage of opportunities.
Foulkes adds: "I want to thank the entire HBC team for their trust and dedication over the past two years as we worked to transform the company. We made bold moves to streamline the business, modernise our marketing, seize digital opportunities, bolster our senior leadership team and empower each of our retail businesses to excel in the future."
The news of Foulkes' departure comes as HBC has successfully completed its plan of arrangement resulting in it becoming a private company. The retailer received the green light from the Ontario Superior Court of Justice earlier this week.
The deal sees HBC become a private company owned by certain continuing shareholders, while the company's other shareholders will receive CAD11 (US$8.23) per share in cash. It was struck in January following a lengthy acquisition battle and received shareholder approval at a special meeting last week. Shareholders approved the resolution with 98.28% of the votes cast being voted in favour of the plan, surpassing the required favourable vote of at least 75%.
HBC's common shares are expected to be delisted from the Toronto Stock Exchange at the close of trading today (4 March)a and the company has applied to cease being a reporting issuer in all of the provinces and territories of Canada.
"This is a great outcome for HBC and all of its stakeholders," Baker says. "The continuing shareholder group is resolved to doing what is right for our customers, associates, communities and partners. As current and future generations change the way they live, shop and work, we are committed to transforming HBC to capitalise on these shifts. It will take patient capital and a long-term view to fully unleash HBC's potential at the intersection of real estate and retail."