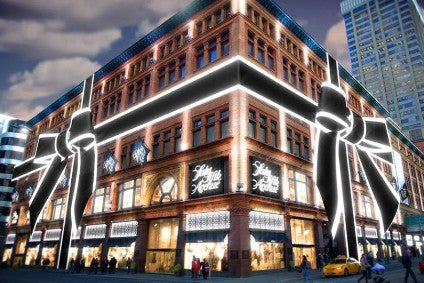 Following a lengthy acquisition battle, Canadian retail chain Hudson's Bay Co. (HBC) has accepted a bid for the company to be taken private at C$11 per share.
The company said it had entered into an amended arrangement agreement with a group of existing shareholders led by chairman Richard Baker.
In November, its largest minority shareholder The Catalyst Group, offered to acquire the company at C$11 per share, its third offer to date, in a bid to block a move from chairman Richard Baker to take the company private at an offer of C$10.30 per share. In December, Baker was reportedly considering scrapping the bid altogether, as regulators delayed a vote on the deal to accept his offer.
HBC says it has also entered into a voting and support agreement with Catalyst under which Catalyst has agreed to vote the 32,236,878 common shares it controls in favour of the privatisation transaction.
Commenting on the raised bid, David Leith, chair of the Special Committee of the HBC board of directors, said: "We are pleased to have reached agreement with the Continuing Shareholders for a privatisation transaction at a substantially increased price, which provides minority shareholders with compelling and immediate value and is supported by our largest minority shareholder. I would like to commend Catalyst on their constructive approach to getting a transaction agreed which we believe is in the best interests of the Company and the minority shareholders."
HBC intends to hold the special meeting of shareholders to approve the privatisation transaction in February 2020. The transaction requires the approval at the special meeting of at least 75% of the votes cast by shareholders.