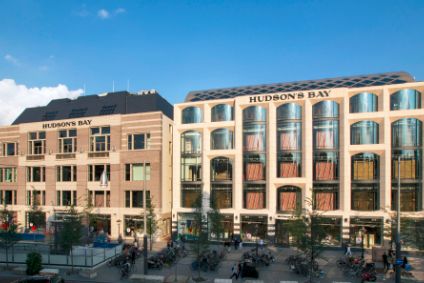 Canadian retailer Hudson's Bay Company (HBC) has received the green light from the Ontario Superior Court of Justice on a deal to take the company private.
Under the statutory plan of arrangement, HBC will become a private company owned by certain continuing shareholders, while the company's other shareholders will receive CAD11 (US$8.23) per share in cash.
The deal was struck in January following a lengthy acquisition battle and received shareholder approval at a special meeting last week. Shareholders approved the resolution with 98.28% of the votes cast being voted in favour of the plan, surpassing the required favourable vote of at least 75%.
The special resolution also required approval by a "majority of the minority" shareholders and 94.46% of the votes cast by minority shareholders were voted in favour of the resolution.
HBC said it anticipates the arrangement will be completed on or about 3 March, subject to the satisfaction or waiver of customary closing conditions.
Following completion of the arrangement, it is anticipated that the common shares of the company will be delisted from the Toronto Stock Exchange and that the company will apply to cease to be a reporting issuer under applicable Canadian securities laws.