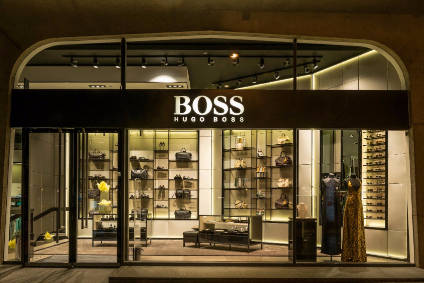 A report published by WWD suggests fashion brand Hugo Boss plans to close its Scandicci development site on the outskirts of Florence, Italy, and has initiated procedures to terminate employment for 21 employees, which has led to union involvement. In an statement issued to Just Style, however, Hugo Boss explains it is currently working on a mitigation plan for all of those affected by the decision.
The statement explains the reorganisation is taking place to live up to changing customer demand and market requirements.
It states: "Hugo Boss has recently adjusted its global strategy in 2021, reaching from production to marketing and sales. In this context, and after a profound internal analysis, the company has decided to reorganise the processes and workflows in its shoes and accessories business. This has in turn resulted in the decision to close the Scandicci development site (note: Scandicci is not a production or manufacturing site)."
The statement points out that to minimise the impact for the 21 employees affected as much as possible, Hugo Boss is working on a mitigation plan.
It adds: "To this end, the company is in close exchange with the employees as well as with the relevant trade unions to explore all possible options for the respective employees. The talks are currently continuing."
Hugo Boss say it will continue to be present in Italy and neighbouring regions with its production site in Morrovalle, Italy that has over 100 employees, as well as with its subsidiary Ticino SA site in Coldrerio, Switzerland that has approximately 400 employees.
The activities around creation and product development will solely be taken on from Coldrerio and Morrovalle in the future, the brand told Just Style.