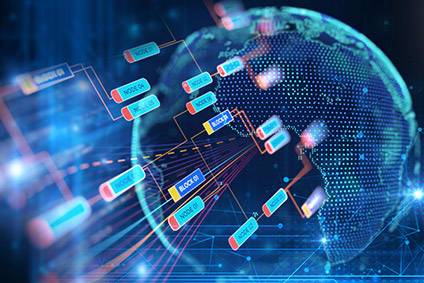 Hyosung TNC, the textile and trading arm of South Korean fibre giant Hyosung, has rolled out a series of 'smart factories' at five of its Spandex factories in China and Vietnam as the company looks to boost product quality and capacity, while preparing its business for the Industry 4.0 era.
The move, initiated by group chairman Hyun-Joon Cho, is designed to improve the company's competitiveness through the collection and analysis of data and control management in every area of the manufacturing process from the import of materials to actual production and shipping.
Hyosung completed the installation of the smart factory system in September at the company's Spandex factories in Quzhou City, Jiaxing City, Guangdong Province and Zhuhai City in China, and in Dong Nai in Vietnam.
The new system is composed of a process monitoring system, a quality control system, and smart IoT (Internet of Things) among other elements.
With the establishment of the next-generation production environment, Hyosung TNC says it is now able to manufacture products of identical quality at each of its global factories by monitoring their status in real time for enhanced quality control.
"It is essential for manufacturers to install smart factory systems in the face of the powerful, irreversible trend of the Fourth Industrial Revolution," said the chairman. "Hyosung will solidify its status as the world's number one Spandex manufacturer by improving its world-class quality and developing new technologies based on the smart factory system."
Chairman Hyun-Joon Cho drove the establishment of the smart factory system, having repeatedly called for innovation in the area of production and management since he took office last year. He has also emphasised the need for Hyosung TNC to respond proactively to the changing industrial trend in the upcoming era of The Fourth Industrial Revolution by establishing a "flexible and optimal production environment" based on a combination of ICT and the company's own proprietary technologies if it is to maintain its global number one status.
With this in mind, the company's IT division, Hyosung ITX, has launched a smart factory solutions brand – XTRM Factory – so it can itself also enter the smart factory system markets in Korea and overseas by using its experience of establishing smart factories for Hyosung TNC.
Hyosung ITX has implemented a strategy aimed at positioning itself as a provider of one-stop total solutions, offering a roadmap for the "step-by-step establishment of systems optimised for customers on the basis of production process and data analysis and organic cooperation among experts in the establishment of IT systems".
Hyosung ITX was instrumental in developing a BOT+ solution for Hyosung TNC's Spandex factories, making it possible to promptly detect and deal with quality problems in the production process via the application of various ICT technologies including the analysis of big data with machine vision, IoT, and smart sensors.
Machine vision can identify defective products or problems in the production process by analysing data obtained from a super-high-speed camera using AI. What used to be monitored by the naked eye is now treated by AI, thereby improving accuracy to a remarkable degree, Hyosung says.
Hyosung TNC plans to raise its production efficiency further by improving the production process with an optimal quality algorithm, which it says will be prepared by analysing the data of each machine vision.