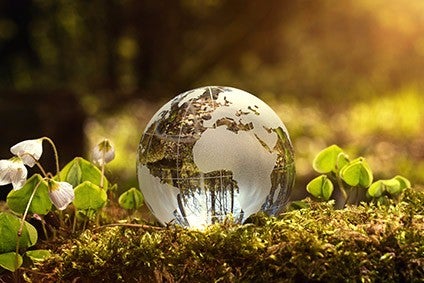 Hypernatural relies on sustainable materials such as Jade stone and crab shells, blended with Supima cotton, in addition to using 100% recycled spandex Creora Regen. The new line is expected to be launched in the US next spring.
"It took two years of development at a raw fibre level for Hypernatural to create a better alternative to both polyester and commodity cotton, which are commonly blended in knitted apparel," said Chris Kolbe, co-founder of Hypernatural. "You shouldn't need a chemistry degree to figure out what you're wearing. Refineries have no place in the apparel industry; polyester is not the future of fashion, it's nature."
Hypernatural's goal is to use only naturally regenerative materials and dyes. The company said it is reducing its ecological impact with what is available, while recognising it must do more over the next two to three years to help reduce carbon.
"Sustainability begins at the source, which means wherever possible using only natural, renewable, and biodegradable fibres," added Christian Arkins, Hypernatural co-founder.
He added: "At present, at least 45% of Hypernatural's materials come from recycled or regenerated sources such as jade stone and seafood waste. We use cotton yarn scraps that are left over from yarn spinning mills to make our own Hyper-yarns, versus using wood pulp from trees that can promote deforestation.
"Cheap and dirty, disposable plastic/polyester clothing needs to be made extinct. It is the antithesis of luxury."
Hypernatural's line is also Oeko-Text 100 certified, uses Bluesign approved dyes and is 95% biodegradable.