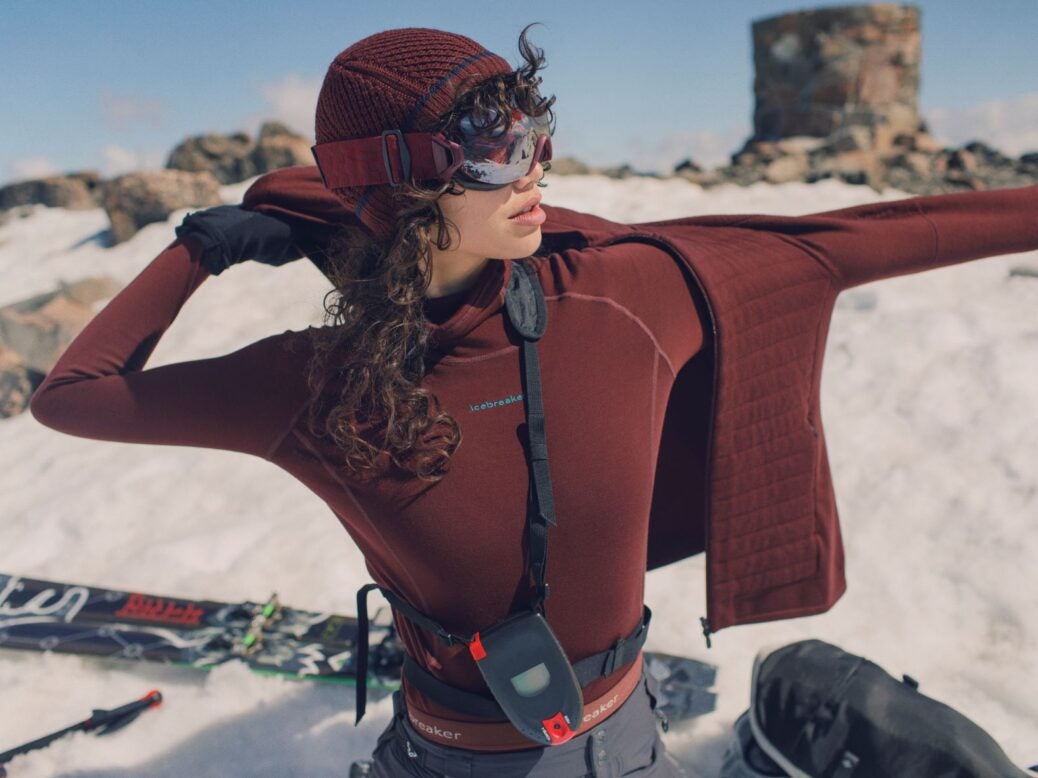 As part of Icebreaker's plastic-free by 2023 goal, the brand has announced new and updated heritage products, featuring 100% merino and plant-based alternatives.
The items are part of a new seasonal collection launched to further inspire consumers to make the 'move to natural' and adopt natural performance essentials into their everyday lives.
Icebreaker has redesigned two heritage products, the Tech Tee II and Quantum Hood III Mid Layer, to be 100% merino. The same comfort and performance, now without the plastic fibres.
It is also introducing two new wardrobe staples, the 15.5 Micron Base Layer and the Sonebula.
"Since Icebreaker started 26 years ago, we have always looked to nature for a better way. We've had to make some hard choices as we 'Move to natural' in order to support our mission of having all plastic-free fibres by 2023. Redesigning some of our best-selling heritage products to use 100% natural fibres was a no-brainer as we work towards our plastic-free fibre goal," says global brand president, Jan Van Mossevelde.
The updated Quantum Hood III Mid Layer is now 100% merino fabric, while the new Quantum Hood III Mid Layer is made with 150gm jersey fabric and 100% pure merino wool.
The new Sonebula long sleeve and paired leggings are made from 200gm, 100% merino jersey fabric, while the 15.5 Micron Base Layer is said to be the softest, warmest, and most luxurious 100% merino base layer in the Icebreaker collection.
The updates to the latest collection of natural performance essentials are designed for multi-use and optimum comfort and versatility, offering a more natural choice for everyday performance wear.
The brand announced its ambition to become plastic-free in 2019.
Earlier this summer, Icebreaker's Transparency Report revealed that in 2021, 91% of icebreaker's total fibre composition is now merino or plant-based, with 65% more styles being made with 100% merino or plant-based fibres.