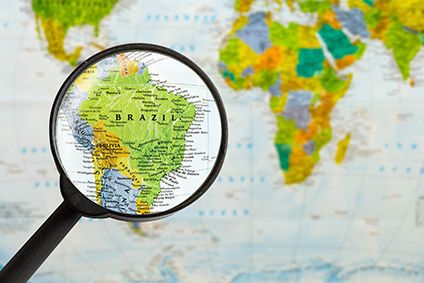 The C&A Foundation has launched a call for proposals to find innovative ways to use information and data to bring about systematic changes in working conditions in Brazil's fashion industry.
Instituto C&A, the Foundation's Brazilian office, says it wants to increase accountability in the country's apparel industry through more transparent and traceable supply chains, through the disclosure and dissemination of data and information in Brazil.
It has set an initial budget of around US$400,000 – a maximum of around $180,000 per proposal – and up to three proposals will be chosen.
Instituto C&A says the initiatives should:
Disseminate public, accurate and credible sources of information and data on issues that directly or indirectly affect working conditions;
Disseminate information or data strategically, helping key players make decisions and implement actions that promote positive changes in practices, policies and behaviours that affect working conditions; and
Bring about changes that have the potential to be systemic, impacting the industry rather than just a factor or brand.
"Transparency can contribute a great deal by disseminating reliable and publicly accessible information and by encouraging accountability, making working conditions a priority in the sector," says Giuliana Ortega, executive director of Instituto C&A.
A growing number of brands and industry groups have begun to publicly disclose information such as the names and locations of suppliers they work with as consumers become increasingly aware of the conditions in which fashion is made. This has increased the demands for greater transparency.
However, as Instituto C&A explains: "Transparency will only contribute to improving working conditions when publicly disclosed information is used to encourage accountability. With access to relevant data and information, stakeholders at each stage of the value chain can prioritise choices that will improve conditions for garment workers."
Proposals for the initiatives are allowed from international organisations, but they must work in the Brazilian fashion industry. The grant will be managed by the Foundation's Brazilian office.