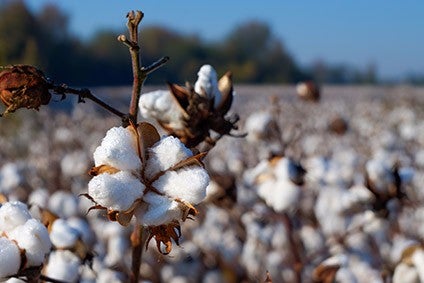 Child labour is "no longer a major concern" in Uzbekistan's cotton fields and "most" forced labour has been eliminated, according to a new report from the International Labour Organisation (ILO).
The ILO at the end of last week said 93% of those involved in the 2018 cotton harvest worked voluntarily. Child labour, which was previously a "serious problem", is no longer a major concern it added.
"In many ways, the 2018 cotton harvest was a real test for Uzbekistan," said Beate Andrees, chief of the ILO's fundamental principles and rights at work branch.
"A year ago at the United Nations General Assembly in New York, President Mirziyoyev committed his government to working with the ILO and the World Bank to eradicate child and forced labour in the harvest. This political commitment was followed by a number of structural changes and reforms in recruitment practices. The ILO monitors have observed that these measures are working and people on the ground can feel a real difference."
The ILO has been monitoring the cotton harvest for child labour since 2013, through an agreement with the Uzbek government, employers and trade unions. In 2015, as part of an agreement with the World Bank, it began monitoring the use of forced and child labour during the harvest. ILO experts carried out 11,000 unaccompanied and unannounced interviews with cotton pickers and others involved in the harvest in all provinces of the country, to create a picture of the situation on the ground.
As part of a number of reforms, the Uzbek government increased wages and introduced a differentiated pay scale so that pickers are paid more per kilogramme of cotton towards the end of the harvest, when conditions are less favourable and there is less cotton to pick. The wage structure was further refined in 2018 to encourage mobility by rewarding those who were willing to pick in less densely populated districts with lower yields.
The ILO said Uzbekistan has begun processing raw cotton and is positioning itself as a manufacturer of textiles and garments.
"These are positive developments," added Andrees. "Establishing full-time, decent jobs in manufacturing would certainly be helpful to reduce the seasonal peaks in labour demand, which often fuel unfair recruitment practices."
"We have seen in many places that international garment companies can play a key role in promoting good labour standards by insisting on high standards and by implementing international best practices. There is no reason why this should not take place in Uzbekistan as well.
"There is still work to do but Uzbekistan has demonstrated that it deserves full support from the international community, including governments, investors, the garment and textile industry, and civil society in realizing the next phase of its ambitious reform agenda. The ILO stands ready to facilitate this process."
In February this year, the ILO hailed the labour reforms in the Uzbekistan cotton harvest.
However, it came under fire recently for its monitoring methodology with the Corruption and Human Rights Initiative alleging "material errors of fact, significant methodological flaws, and an ethical protocol that has breached the rights of vulnerable participants". The ILO defended its monitoring methodology saying it has been "constantly refined and adapted, always with a view to protecting respondents, ensuring independence and supporting the implementation of political commitments."