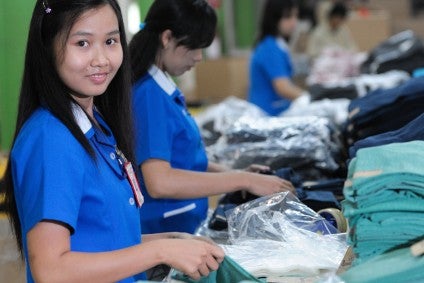 A partnership between Swedish apparel retailer H&M and the International Labour Organization (ILO) to improve working conditions and productivity in textile and garment industry supply chains, is to be expanded.
The two have been working together since 2001 in countries such as Cambodia and Bangladesh, specifically addressing a range of issues in H&M Group's supply chain, including wages, work quality, productivity, and the documentation and recognition of workers' skills.
The updated agreement will include more H&M Group business functions than before, making it even broader.
The flagship Better Work Programme of the ILO, jointly managed by the International Finance Corporation, will play a key role in implementing activities. The Better Work Programme operates in seven countries (Bangladesh, Cambodia, Haiti, Indonesia, Jordan, Nicaragua and Vietnam) working with about 1,600 factories that employ some 2.2m workers.
"We know strengthened industrial relations and social dialogue are a must when working towards improved working conditions and productivity within the supply chain. Thanks to our longstanding partnership with the ILO, which now has been renewed, we can continue working together towards this goal," says Anna Gedda, H&M head of sustainability.
Rie Vejs-Kjeldgaard, director of partnerships at the ILO, adds: "The continuation of this successful partnership with H&M Group is important as it provides a basis on which to continue to promote both the Decent Work Agenda and Sustainable Development Goals in workplaces worldwide in a key economic sector. Lessons learned from these kinds of partnerships are important to inform the ILO's work with the private sector."
The new agreement was signed by ILO director-general Guy Ryder, H&M CEO Karl-Johan Persson, and Gedda yesterday (24 January).