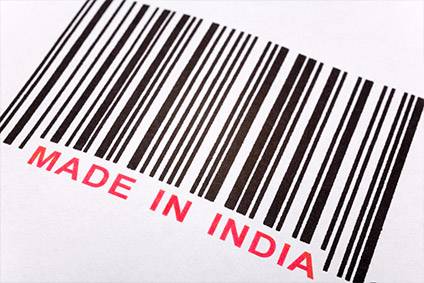 India's textile and apparel industry exported US$29.3bn worth of goods in the first ten months of its fiscal year, new figures show, marking a decline on the prior-year period.
According to data from the Clothing Manufacturers Association Of India (CMAI), textile and apparel exports for the period from April 2019 to January 2020 were down 3.34% from $28.35bn a year earlier. The figure was weighed down by a decline in textile exports, which fell by just over 6% to $16.5bn.
Apparel exports, meanwhile, edged up 0.15% to reach $12.88bn for the ten months, the figures show.
Both textiles and apparel accounted for 10.69% of total exports, which is down on a share of 10.84% in 2018.
Meanwhile, India imported $1.69bn worth of textile yarns, fabrics and made-ups in the period, representing a 4.6% increase on the prior year.
Earlier this month, India's clothing and textile manufacturers welcomed a series of policy changes announced in the central government's national budget.
Released on 1 February, reforms include the abolition of anti-dumping duty on key polyester raw material PTA (purified terephthalic acid), cheaper loans to small manufacturing units and exporters, a $200m investment into developing India's technical textile industry, and a review of principles underpinning future negotiations on free trade agreements (FTA), responding mainly to concerns about cheap imports from Bangladesh.
The measures could help stall a decline in Indian apparel exports over the last two years.