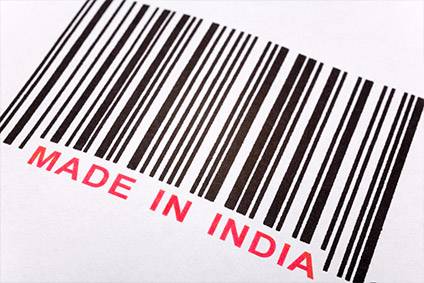 Textile Week will run from 26 November-2 December and minister of state for textile and railways for India, Darshana Jardosh, will invite global investors to invest in the Indian textile value chain and set it up as a preferred sourcing partner.
"Indian textile is world-renowned as it not only represents the country's glittering past but also matches up to the demands of the modern times. India is the world's second-largest exporter of textile and clothing and focuses on both quality and scale of production to become the global manufacturing hub and represents an immense opportunity for global investors and buyers," Jardosh told FDI India.
India's textile industry makes up around 2.3% of its GDP and it is the biggest employer with close to 45m workers, according to a post from FDI India. 
Union minister for commerce and industry Piyush Goyal has appealed to the textile industry to 'focus on speed, skill and scale and get into innovative partnerships'. This is encouraged by the government's liberal FDI policy, allowing 100% investment through the automatic route in the whole textile chain.
The Central government recently approved a production-linked incentive (PLI) scheme worth Rs. 10,683 crore for manufacturers of fabrics and apparel in the manmade fibre segment, and domestic technical textile firms.
According to Dubai Expo 2020, India Pavillion is among the most-visited attractions with more than 300,000 visitors in 43 days.
Yesterday (24 November), Adidas, Levi Strauss & Co., and PVH Corp announced they are backing a new consortium project to understand both the pre-consumer and post-consumer textile waste streams in India, and to pilot sorting and mapping solutions.