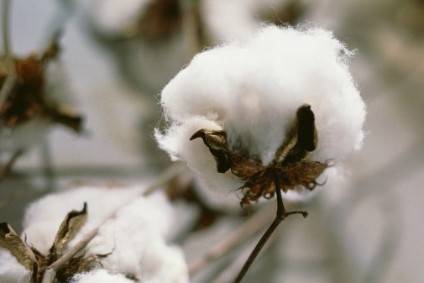 A cotton programme in India that enables the use of micro-irrigation technology via a community funding mechanism has been found to save farmers significant labour, money and water, a new report has found.
The Drip Pool Programme addresses environmental challenges and highlights the importance of agro-ecological innovation and community-run initiatives in improving the livelihoods of smallholder and marginal farmers in India.
A recent case study report on the initiative, which was founded by C&A Foundation in partnership with the Aga Khan Foundation and the Aga Khan Rural Support Programme (India), has found it resulted in a 31% higher net income from cotton cultivation compared to non-drip farmers in Gujarat in India. A farmer who recently joined reported that his gross earnings increased by EUR277 (US$317). Another farmer reported an 80% reduction in his farming costs.
The project helps farmers access drip irrigation technology, which involves irrigating crops with tiny drops of water, saving time and money, and decreasing water waste. According to the report, farmers are seeing environmental and agronomic impacts as well.
For example, just 1,191 litres of water per kilogram of cotton is used, compared to the 5,923 litres consumed by non-programme farmers. They have also reported benefits such as uniformity in production, better yield of seed cotton and increased fertiliser cost efficiency as well as reduced weeding and lower labour costs.
Main results from the programme:
Farmers save up to 7% on fertiliser usage, leading to less water and soil contamination;
Drip pool irrigation saves around 2.5m litres of water per acre of cotton cultivation;
Participating farmers have reported reduction in seed cost by 6% and increase in productivity by 24%, compared to farmers without drip irrigation;
Better yields and uniform flushes of cotton have resulted in 31% higher income for programme farmers.
"We are thrilled to see that the programme has taken off so successfully," says Anita Chester, head of sustainable raw materials at C&A Foundation. "Working together helps implement new, successful initiatives and encourages shared ownership. Technology such as drip irrigation may not be enough to address the problem of water scarcity in the region, but we see this as a step in the right direction. At the very least, it has trigged the need for an increased focus on promoting water availability along with effective water management."
Recognising the effects of climate change and loss of biodiversity on rural life in India, the Government of Gujarat created the Gujarat Green Revolution Corporation (GGRC) to provide subsidies to farmers to install drip irrigation technology. The GGRC currently subsidises around 70% of the cost of installation, while farmers cover the remaining 30%.
Lack of documentation and collateral can prevent small and marginal farmers in India from obtaining formal credits to fund the remaining amount necessary to avail the benefit of the subsidy. To bridge this gap, C&A Foundation, the Aga Khan Foundation and the Aga Khan Rural Support Programme (India), established a community financing mechanism to provide interest free loans to smallholder cotton farmers in the Saurashtra region of Gujarat.
India is the world's largest producer of cotton, with an estimated crop area of about 12m hectares, accounting for 40% of the global area under cotton production. Two-thirds of India's cotton is grown in three states – Maharashtra, Gujarat and Telangana.