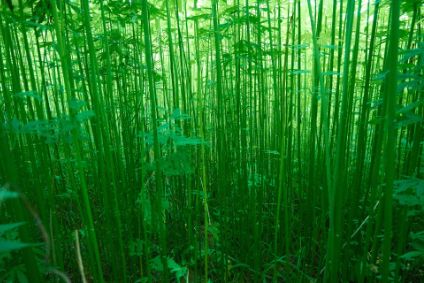 The agreement is the first under a new initiative by the Government's Technology Development Board (TDB), which invited applications from Indian companies having innovative technologies at the commercialisation stage in the waste management domain.
The call for proposals is aimed at making Indian cities waste-free and at the same time generating wealth from waste through technological interventions.
The board has pledged the support of ₹1.38 crores out of the total project cost of ₹2.08 crores.
With the aim of creating wealth out of unexploited waste, the company has come up with an innovative solution by manufacturing fibre/fibrous products out of waste in three steps:
Decortication: The hemp stem is processed through the indigenously developed Decorticator machine.
Wet Processing: The extracted fibre is treated with alkali/enzymes using high-temperature, high-pressure (HTHP) machines.
Fibre Processing: The treated fibre is individualised through carding and can be processed through different routes, one of them being needle punching (non-woven).
The extracted fibre from the stem will not only contribute to the circular economy but also upsurge the income of farmers by seven times, approximately.
Rajesh Kumar Pathak, secretary at TDB said: "TDB has been a forerunner in helping innovative indigenous technologies, aimed at improving the 'ease of living' for the common man. Many of the start-ups are venturing into fresh domains, and therefore seek financial assistance to accomplish their endeavours. M/s Sahi Fab is one such start-up which is developing fibre from agricultural waste that remained unexploited due to lack of technology."