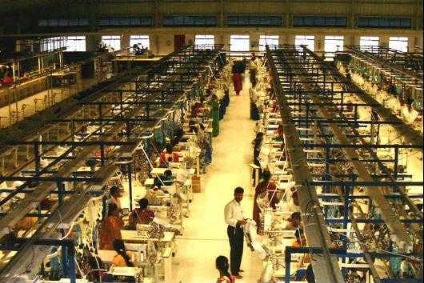 Indian manufacturer Purecotz has become the first sewing factory to be certified according to the Fairtrade Textile Standard, in a move that paves the way for a Fairtrade certified supply chain.
Purecotz's certification means it has committed to pay living wages to all of its workers within the next six years, as well as committing to further measures on occupational safety, employment contracts, complaint mechanisms and freedom of assembly and trade unions.
Purecotz offers a vertical supply chain operation from sourcing through to sampling and pattern making to production and shipping. It processes exclusively organic cotton fabrics, a large part of which are also Fairtrade certified. The company specialises in baby and kidswear but also manufactures men's and womenswear, along with accessories.
While Fairtrade certification initially focused on achieving better terms for cotton growers, the Fairtrade Textile Standard and Programme was introduced in 2016 to reach all stages of production. It focuses on improving working conditions, wages and workers' rights in the textile and clothing supply chain.
For Purecotz founder and managing director Amit Narke, the certification is a step towards further sustainable and fairer production. "We are embarking on a journey of continuous improvement. Our goal is a balance between economic, ecological and social sustainability. The Fairtrade Textile Standard is an important signpost and source of inspiration in this respect," he says.
Dieter Overath, managing director of TransFair e.V. (Fairtrade Germany), the non-profit organisation that licenses use of the Fairtrade Mark on products in Germany, adds: "The Fairtrade Textile Standard brings with it a significant commitment, both financially and in terms of responsibility towards the employees. Purecotz is making advance payments here, so it is all the more important that fashion companies follow this commitment and switch to fair textiles."
The first licensee partners for Fairtrade textiles are fashion companies Melawear and Brands Fashion – both of which source their products from Purecotz.
Henning Siedentopp, managing director of Melawear, says both a spinning mill and a ginning mill are also set to be Fairtrade certified before the end of the year – providing a completely Fairtrade certified supply chain.
Only when all steps of textile production are certified – from cotton ginning to yarn and fabric production to sewing – will companies be allowed to use the Fairtrade textile seal for their products.
"Our goal for 2020 is to have the world's first supply chain certified. In this way, we are strengthening workers' rights and thus ensuring that living wages are paid in the long term," says Rabea Schafrick, deputy head of sustainability at Brands Fashion.