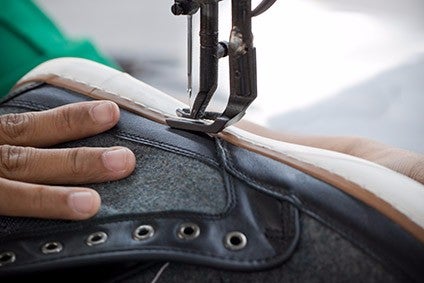 India's footwear industry is understood to have lost export orders worth around US$1bn due to the coronavirus (Covid-19) pandemic.
According to India's Business Standard, huge cancellations by brands and retailers saw the industry lose around $1bn worth of export orders, Aqeel Ahmed, chairman for the Council For Leather Exports said.
He added there has been no work during the past two months and many forward contracts and lines of credit are "giving exporters a hard time".
Speaking on a webinar held by the Confederation of Indian Footwear Industries, Ahmed said the industry may require support from the government in the form of a reduction in GST, especially for footwear priced above Rs 1,000, to help improve demand.
"Retailers and suppliers alike must now deploy more targeted and thoughtful approaches to storage space and assortment, as many more consumers would migrate to online shopping," he added.
N Mohan, CEO of Clarks India, said the country's footwear consumption has been growing at a CAGR of 7.6%. Improvement in per capita consumption to two pairs per person a year presents a "huge opportunity", he added. For every 1,000 pairs made and sold in India per day, the industry can create 425 jobs right from manufacturing through to allied industries to retail.
"The industry needs to focus on non-leather footwear exports, as worldwide, 86% of footwear by volume consumed belongs to this category," he said.