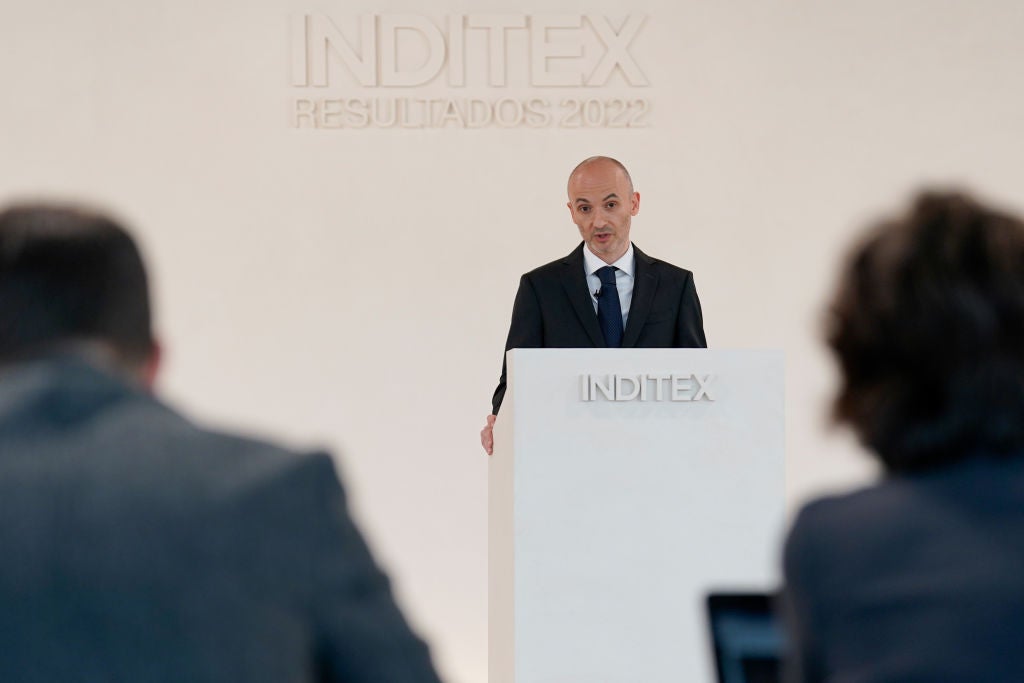 Inditex recorded total sales for the year at EUR32.6bn – a 17.5% year-on-year increase. Sales were positive in all key geographical areas both in-store and online and in all concepts.
Gross profit increased 17% to EUR18.6bn ($19.7bn), while EBITDA rose 20% to EUR8.6bn ($9.1bn).
Earnings Before Interest and Tax (EBIT) grew 29% to EUR5.5bn ($5.8bn).
Net income rose 27% to EUR4.1bn ($4.3bn).
Óscar García Maceiras, CEO at Inditex, attributed the "excellent" results to the company's "strong" business model.
Sharing Inditex's strategic update Maceiras said: "Inditex continues to focus on four key areas: A unique product proposition, enhancing the customer experience, sustainability and the talent and commitment of our people. Over 2022, we have seen very strong progress of our unique business model. To advance to the next level and extend our differentiation further we are developing a number of initiatives in key areas in coming years."
He added that the Group's key priorities are to continually improve the product proposition, to enhance the customer experience, to increase its focus on sustainability and to preserve the talent and commitment of its people. Prioritising these areas will drive "long-term organic growth."
Pippa Stephens, analyst at GlobalData, said Inditex's compelling ranges and fast reaction to trends helped it remain in favour whilst consumers grappled with inflationary pressures.
She explained: "Inditex continues to defy the struggles being experienced by the wider apparel market, with group revenue rising by an impressive 17.5% to €32.6bn (15.1% above FY2019/20) and operating EBIT growing by 28.9% to €5.5bn in FY2022/23."
"It plans to make further improvements to its platform over the coming year, including size recommendations and personalisation tools, to support its goal of online accounting for 30% of total sales by 2024. As well as these digital enhancements, it is still developing its physical proposition too, as while its selling area remained relatively flat in FY2022/23 excluding its closures in Russia, it has continued to close underperforming stores, open in new locations and carry out refurbishments. This will allow it to capitalise on the ongoing appetite for in-person shopping, with shoppers now having greater appreciation for the leisure and social aspects of shopping instore following the pandemic."
Keeping in-line with its commitment to sustainability, Inditex highlighted that in 2022 the Group achieved its target of using 100% of the electricity for use in facilities (central services, logistics platforms and stores) from renewable energy.
In terms of circularity, the Zara Pre-Owned platform, currently available in the United Kingdom, will reach new relevant markets, starting with France and Germany. Through this platform, Inditex will help customers in extending the life cycle of their Zara garments with facilities like donation, repair or resale.