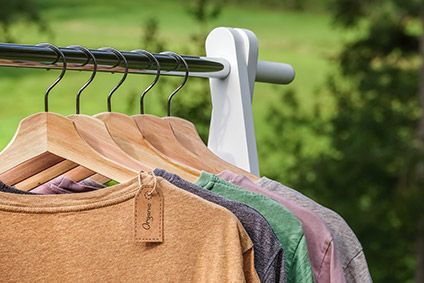 ​Launched in 2021, SustainChain is a platform for accelerating sustainability solutions and climate action. It unifies the efforts of innovators, impact investors, businesses, NGOs, and public-private alliances as they contribute to rebuilding supply chains and make critical progress on the UN Sustainable Development Goals (SDGs).
Powered by machine learning, SustainChain users can discover products and solutions to their existing challenges, join forces with others in a collective venture to maximise their impact, or create new initiatives to fill in sustainability gaps.
Since its inception, the SustainChain community has grown to over 1,300 users with the addition of 12 new partners including Design for Freedom by Grace Farms, the State University of New York, United Cities, and XPRIZE. This represents a major milestone in the coalition's effort to connect disparate ecosystems working on sustainability — bringing the theory of global collaboration to a pragmatic potential, where all organisations can exchange solutions, needs, opportunities, and learnings under one digital roof.
From building net zero cities, developing breakthrough tech innovations, to moving entire industries to adopt sustainable practices, these organisations are bringing their networks into SustainChain to get there faster.
"The overwhelming interest in SustainChain we have seen validates our core hypothesis: sustainability players need and value access to a neutral, trusted hub where they can instantly access relevant opportunities to advance their sustainability goals, while contributing to our collective progress," says Jacqueline Corbelli, CEO and founder of the US Coalition on Sustainability. "We are excited to watch this expanding network of changemakers create the world's largest sustainability action hub the world has ever seen."
Leading alliances join the SustainChain community
As part of a shared commitment to accelerating collective action on sustainability, the following organisations will use SustainChain as an online hub and action portal to engage and expand their respective communities: