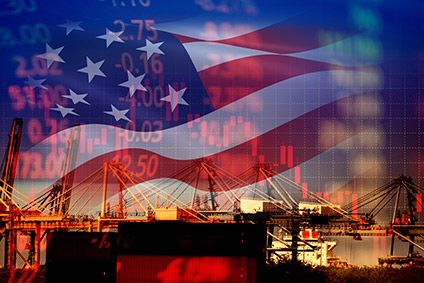 The GSP 'Refund-Only' Bill (HR 8906) would refund more than US$700m in tariffs paid by US companies on products including luggage, handbags, backpacks, cases, wallets, and more due to the expiration of the popular Generalized System of Preferences (GSP) programme on 31 December 2020. 
Steve Lamar, president and CEO of the American Apparel & Footwear Association (AAFA), has urged Congress to quickly pass the bill to support US companies that are committed to the values of the GSP programme, and to help mitigate the costs faced by the country's supply chains.
"The past few years have seen continuing disruption to supply chains, most recently the threat of work stoppages at our nation's ports and along our rail lines. Refunding tariff costs on products that should already be duty free allows our members to focus their attention on these supply chain issues and enables companies to keep workers employed. While long-term renewal of the GSP programme is still a top priority, this bill would provide companies with stop-gap relief as they continue to support the American economy," Lamar said.
The GSP is the largest and oldest US trade preference programme. It is designed to support economic development in select developing countries by removing tariff barriers on qualifying products, while supporting worker rights, intellectual property protection, and the rule of law in these beneficiary countries.
Historically, the GSP programme has garnered bipartisan and bicameral support since its inception in 1974 as the programme requires Congressional re-authorisation. The refunding of tariffs collected during prior gaps in the programme's operation has been common in previous renewal bills.
AAFA has been a vocal supporter of the GSP programme. In May, AAFA was one of more than 270 organisations to send a letter to Congressional leadership asking for its renewal.
In its letter, the AAFA said: "American companies have paid at least US$1.4bn in extra taxes due to the GSP lapse while also dealing with Covid impacts, high freight costs, and supply chain disruptions in both the United States and beneficiary countries. All of these issues have contributed to the highest US inflation rate recorded in 40 years."