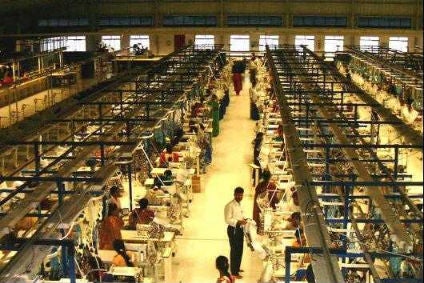 An initiative that aims to eliminate audit fatigue by replacing current proprietary tools with a single framework for social and labour compliance is to launch operations in India as well as China, Sri Lanka and Taiwan later this month.
With input from companies such as Nike and Timberland, the Social & Labor Convergence Project (SLCP) hopes to improve working conditions by allowing resources that were previously designated for compliance audits to be redirected towards the improvement of social and labor conditions.
The SLCP is not a code of conduct or compliance programme, and the Converged Assessment Framework provides a dataset with no value judgment or scoring. It is, however, compatible with existing audit systems and codes of conduct. This means that the same dataset can be used by a wide range of stakeholders and interpreted according to their interests and criteria – which eliminates the need for repetitive audits to be carried out on the same facility.
After three years of development, including three prototypes, two pilots, a public consultation and a successful 'Light Operation' in 2018; the SLCP's Converged Assessment Framework is now ready for use.
The 190+ SLCP signatories are preparing for wide-scale adoption across apparel and footwear supply chains. In the first roll-out phase in late-May 2019, SLCP will launch operations in India as well as China, Sri Lanka and Taiwan.
The India launch will take place at Apparel House, Gurgaon, on 7 June, with SLCP holding one-day seminars in Bangalore, Tirupur, Mumbai and The National Capital Region (NCR) to introduce facilities and their business partners to the SLCP process.
SLCP will share its plans for the year ahead during the during the launch, while manufacturers associations will talk about the benefits SLCP brings to facilities, and signatory brands and retailers will present their SLCP adoption plans. Participation is open to representatives from facilities, vendors and brands that operate in the home textile, apparel, and footwear industry.