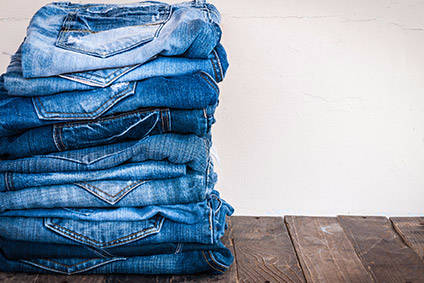 Innovation and transparency are key to the future of denim, according to apparel giant PVH Corp, owner of the Tommy Hilfiger and Calvin Klein brands.
Speaking on a webinar for the Kingpins24 virtual denim sourcing event, which began yesterday (23 June), Nicolas Prophte, vice president of PVH's Global Denim Center, said the denim industry has evolved over the last 20 years in the way in which it manufactures, but has now arrived at a point where its "complexity" needs to be unravelled.
"For me, it's how we are going to tackle the sustainable, social part and how we can align and scale up all of our internal industry."
Prophte points to the need to fill "gaps in knowledge" in terms of design and sourcing, and collaboration between partners as important going forward.
PVH launched its Forward Fashion strategy in May 2019 as a way of transforming how clothes are made and (re)used, with a focus on combatting climate change, addressing waste and hazardous chemicals, ensuring worker safety, and providing development programmes for women.
"For the denim industry, innovation is going to be the key to unlocking and achieving sustainability. We are a community and I feel denim should be the leading product category, to show alignment – a roadmap to tackle sustainability in a holistic way," Prophte explains.
In the last three years, PVH has focused on a number of initiatives, including a post consumer recycled cotton project, and an initiative looking at the company's impact on the laundry process. Prophte says the key is to design a clear roadmap and engage all denim industry partners in the process.
"If we engage, we give [our suppliers] the visibility of where we want to go. Bringing clarity on where we want to go is the first step to make it visible to the supply chain. Then we engage them, we measure and we challenge them. And step by step, these KPIs will evolve in time because I hope some innovation will come around to make the target higher or more challenging, or simply to introduce a new one."
Prophte agrees innovation and transparency are key to the future of denim.
"We need to make sure what we measure and the KPIs are the reality. We have a verification process we can really be sure is bulletproof. That is the reality, it's not assumptions. Traceability technology will come along the road and we are piloting some of them to make sure the technology will allow us to measure and is respected by our supply chain."
But it is also the consumer, that is often the subject of greenwashing, that needs a clearer message, Prophte says.
"As a brand we need to be cautious and we want to be very careful that everything we claim has to be super bulletproof…so we don't fool the consumer. We need to stop the greenwashing and really need to embrace a new communication. But before that, we need to make sure that before the greenwashing there is a bluewashing – the claim from the industry to the brands."
Prophte says brands' messages need to be "more simple, more authentic and we need to be real".
"As a brand we still have the brand design, the aesthetic of the jeans; it still has to be appealing and sexy to the consumer. But on top of that, how are we going to wrap it with transparency, authentic and a sustainable message with all of its achievements?
"We don't have to bombard them with too many messages. We need to focus on what we think is important to us as a KPI and then engage them in a different way. Today we have many channels of digital touchpoints with the consumer that we can engage them, and engaging them in our journey is how we are going to make the story appealing to them. What we should try to do is make it a very positive message and open the gates of our best practice, best partners, but in a very tangible way that isn't too complex."