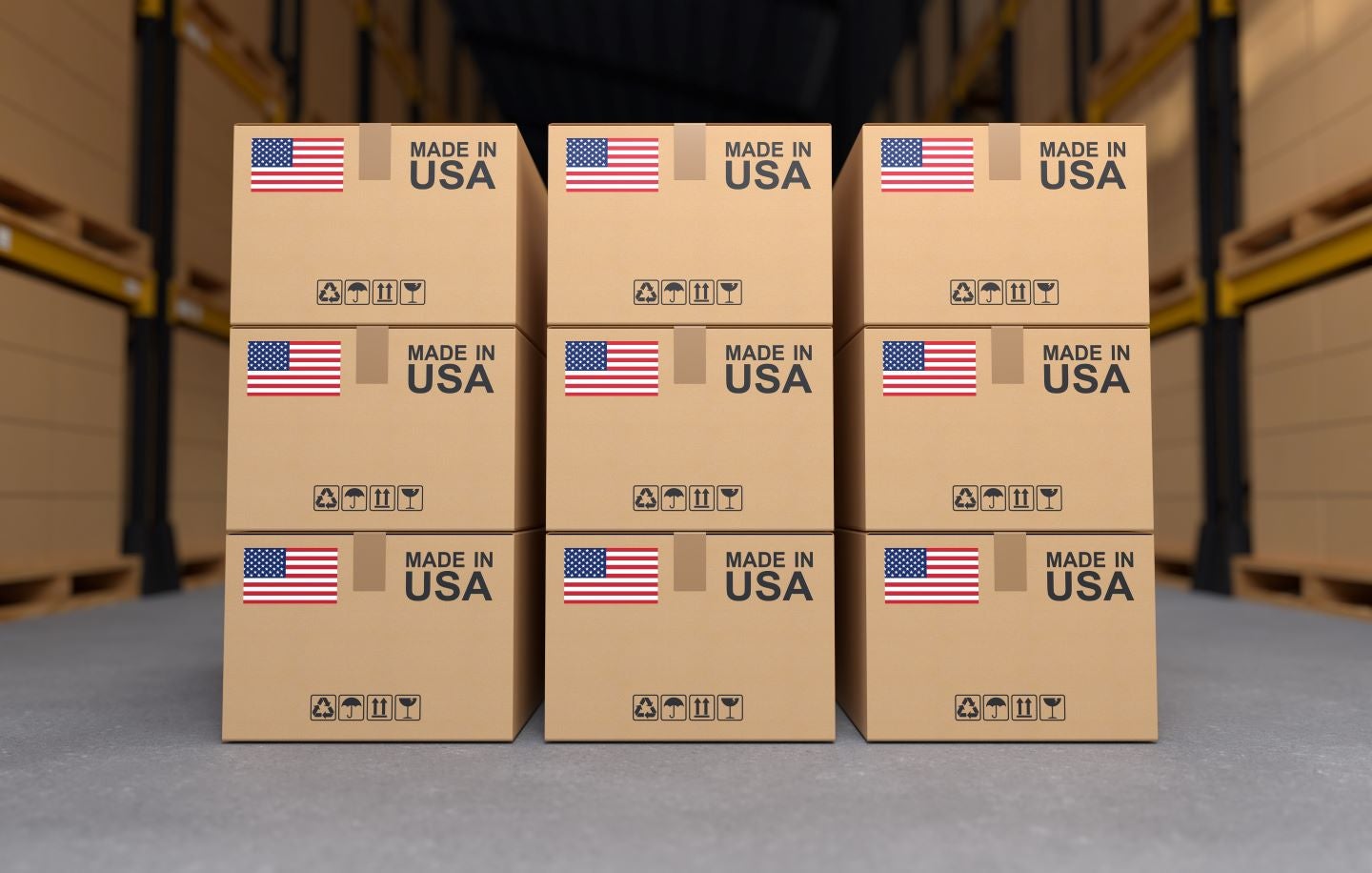 Following a visit to the Carolinas to see US textile manufacturers in action, USTR Senior Advisors Beth Baltzan and Jamila Thompson released a blog post in which they detailed the important and innovative producers in the domestic supply chain as well as the Biden Administration's effort to craft smarter trade policy that creates a level playing field while also enhancing the resilience of critical American industries.
Among the garment and textile manufacturers visited were American Giant and the domestic companies that form its supply chain, Milliken & Co and Unifi.
The trip highlighted the close relationship between regional agricultural producers and manufacturers – in this case, cotton growers who send their product to neighbouring cotton gins, who send their products to nearby yarn producers, who send their yarn to local knitters, who send their fabric to regional dyers, who send their dyed fabric up the road where it is cut and sewn into "Made in US" apparel.
"There was pride and intentionality in tracing seed to sweatshirt – or, as they say in the industry, "dirt to shirt," the authors said.
Discussions centred on inclusive trade policy that supports American workers, farmers, and entrepreneurs.
"Many [manufacturers] we met noted that given a fair-trading system they would be able to compete anywhere.
"We also saw first-hand the commitment these companies have to sustainable production. We heard time and again that customers and investors are demanding it. From small, family-owned businesses, to larger, privately held firms, to publicly-traded companies, we witnessed responsiveness to the changing demands of the marketplace."
The authors also noted innovation is a core element of these companies' comparative advantage. Some of the equipment is state-of-the-art; many of the goods are made using patented technologies or trade secrets.
"These innovative technologies also support our military, with yarns and fabrics that help keep our troops and first responders safe. Unions create demand for Made in the US products, which has a multiplier effect that supports businesses that are not themselves unionised. These various aspects of demand – the value of the Made in the US label, military applications, and labour union preferences –contribute to an environment that allows these companies to stay in the fight in a sector that all too often confronts unfair competition."
Among the challenges faced by workers and businesses, the primary gripe is the lack of a level playing field with regards to labour standards, environmental standards, or even the basic need to be run profitably.
"These companies want to make goods in the United States. But the playing field needs to be level, and the competition can't be based on price undercutting grounded in exploitation of people or the planet."
Among calls from the companies were for further tightening of the supply chain rules in trade agreements like Central America and the Dominican Republic ("CAFTA-DR"). The "yarn forward" rule – incentivises the use of American-made yarns, which can be further processed in CAFTA-DR region. On the whole, this dynamic can increase demand for American yarns, which might otherwise be sourced from countries like the People's Republic of China.
Other discussions centred around people and communities and how a single job could support a further three in the area.
"President Biden and Ambassador Tai are committed to honouring their strength and determination by creating smarter trade policy that creates a fair playing field for our producers to compete in today's global economy while also enhancing the resilience of critical American industries," read the post.
Click here to read the full post.