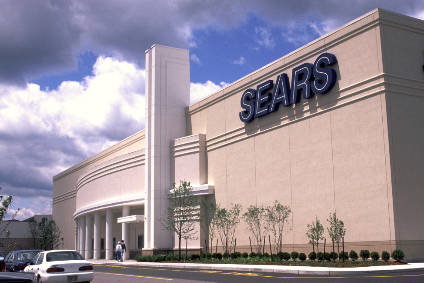 An investor in Sears Holdings has called for the embattled US retailer to consider its options – including going private – amid 24 straight quarters of sales declines.
In a letter to the board dated 7 December, Switzerland-based Memento SA, an investment manager for shareholder Elarof Trust, called for a temporary suspension of short-selling in Sear's shares, and urged the company to form an independent board committee to "look after the equity ownership interests of all shareholders." It also suggested Sears evaluate strategic alternatives such as going private.
"We respectfully request the company provide its investors with adequate assurances that it is taking the steps necessary to effectively address the urgent problem of naked short selling in its shares by establishing sophisticated internal controls and seeking appropriate regulatory action," the letter noted.
With regard to the shortage of available shares in the marketplace and potential violations of the regulatory body's rules on short selling, Momento has asked the company to seek an investigation by the Securities and Exchange Commission.
"Sears represents a significant investment for Elarof, and we have invested in Sears because of our belief in the long-term value of its vast national network of over 1,100 Sears and Kmart retail stores across the United States, the strength of its well-established proprietary brands, its position as the nation's leading provider of appliance and product repair services, and its insurance subsidiary," the letter continued.
"Our investment in Sears has taken in to consideration many factors, including its significant stakeholders who are closely aligned with its success, such as its vendors, customers, and over 140,000 employees. We believe Sears has the potential for strong financial performance once it addresses a few critical concerns including, among others, the high volume of short-selling activity in its shares."
The Elarof Trust, which is owned by the Swiss-based Spadone family, holds nearly 2m Sears shares.