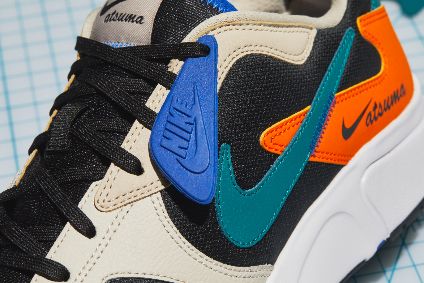 NIKE long-term shareholder, Tulipshare, which is a shareholder activist investment platform that offers online brokerage to support its corporate campaigns, issued an open letter to express its "grave concern" at Nike's "unresponsiveness" with regard to questions around eradicating forced labour in its business operations and throughout its value chains, and to embrace its corporate responsibility to respect human rights by adopting the UN Guiding Principles on Business and Human Rights.
Nike has been accused of breaching OECD Guidelines with regards to the treatment of workers in its global supply chain following the Covid pandemic.
20 garment sector unions, Asia Floor Wage Alliance (AFWA) and Global Labour Justice – International Labor Rights Forum filed a case against NIKE at the US National Contact Point for the OECD Guidelines for Responsible Business Conduct at the US State Department.
The case alleged that since the onset of the Covid pandemic in March 2020, garment workers in Nike's supply chain have experienced layoffs and terminations, arbitrary pay cuts, unpaid wages for hours worked, and gender discrimination at an unprecedented scale.
In its letter, Tulipshare stated: "We first reached out to Nike's IR team via email on 4 March and 21 October 2022, as well as on 27 January 2023, but Tulipshare has not received a single response. The company's unresponsiveness demonstrates that Nike is willingly ignoring shareholders on issues concerning forced labour – a particularly salient risk within business operations and supply chains of apparel & footwear (A&F) sector companies. The industry is estimated to employ more than 60 million people at production level, many of whom are women and migrant workers.
"As noted in our previous outreach attempts, we appreciate that Nike has committed to make some changes to improve its labour supply chain. However, we are concerned by the lack of transparency relating to Nike's disclosures on whether the company is on track to meet certain targets. We are also gravely concerned that Nike lacks an adequate remediation process for aggrieved supply chain workers, which could lead to human rights violations, such as wage theft."
Tulipshare is one of over 160 investors, representing over US$7trn in assets under management, who have signed the KnowTheChain statement.
The letter continues: "We are greatly concerned by Nike's poor rating and engagement in the KnowTheChain A&F benchmark. The benchmark evaluates 60 of the largest publicly traded companies in the A&F sector on their efforts to address forced labour in their supply chains. In 2021, Nike scored only 62 out of 100 possible points overall, 48 on the theme of purchasing practices, 38 on worker voice, 63 on traceability and risk, and 70 on monitoring. Tulipshare recognises that a portion of Nike's supply chain is certified by FLA Workplace Code of Conduct, including the final stage of production, and the company ensures payment of a living wage in a small portion of its supply chain. Though these efforts are commendable, Nike received a score of 51-60% in the 2021 Fashion Transparency Index, highlighting that there is still a lot more Nike can be doing to ensure its workers are adequately safeguarded.
"The issues described above expose the company to legal, financial, and reputational risks. Nike's lack of transparency and engagement with shareholders exacerbates the potential of human rights abuses occurring in the company's supply chain."
Shareholders are now calling on Nike to:
Commit to responsible purchasing practices in its contracts with suppliers, as outlined by the American Bar Association's MCCs, and publicly disclose its responsible purchasing practices including planning and forecasting, and whether/how it ring-fences labour costs
Work with independent local or global trade unions and/or other legitimate worker representatives to improve freedom of association in its supply chains
Become party to a global framework agreement that covers its supply chains and/or an enforceable supply chain labour rights agreement with trade unions or worker organisations
Commit to prioritising human rights remediation over traditional forms of remediation in contracts with suppliers, i.e., financial or non-financial compensation.
Nike did not return request for comment when approached by Just Style.