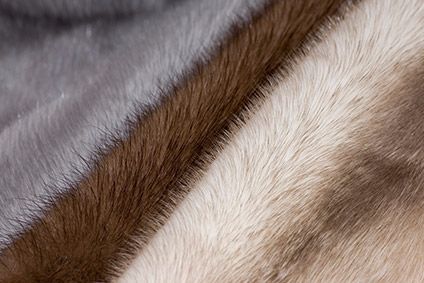 Ireland is set to become the 15th country in the European Union to ban fur farming after the country's Cabinet approved a phased ban this week.
A statement issued by the Department of Agriculture, Food and the Marine (DAFM) says the government will bring forward a bill that will be drafted in conjunction with the Attorney General's Office to provide for a phased basis for the ban for existing operators.
There are currently three mink fur farms operating in counties Donegal, Laois and Kerry, according to DAFM which noted the establishments are seen as "large farms producing approximately 110,000 pelts per annum." The number of farms reduced from four to three in 2014.
"The government bill will make it illegal for any new fur farms to be established. Phase out arrangements will be put in place for the small number of current operators to allow for an orderly wind down of the sector and to allow time for employees to find alternative opportunities," says Agriculture Minister Michael Creed.
He took to Twitter to announce the news earlier this week:
Received Government approval this morning to proceed with the phasing out of Fur Farming in Ireland. pic.twitter.com/77ISfR6TlQ

— Michael Creed TD (@creedcnw) June 25, 2019
Once the ban goes through, Ireland will become the 15th European nation to have banned fur farming, with Norway, Luxembourg, and Belgium doing so most recently in 2018, and Los Angeles passing an ordinance to ban the production and sale of fur in the city from 2021 earlier this year.
The news has been welcomed by animal charity Humane Society International/Europe (HSI).
"We urge politicians to introduce the ban swiftly and with as short a phase-out period as possible so that the suffering and death of hundreds of thousands more animals on Ireland's fur farms can be avoided," says Dr Joanna Swabe, senior director of public affairs.
"With so many countries banning fur production, the UK under pressure to ban the sale of fur, and fashion designers increasingly dropping animal fur from their collections, we hope that the horrors of the fur trade will soon be relegated to the history books."