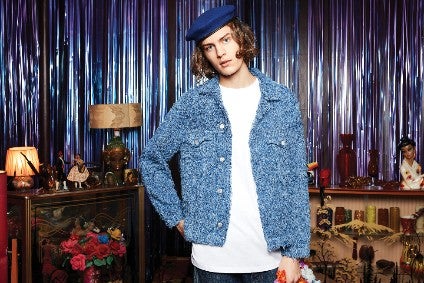 As an increasing number of apparel brands, retailers and designers move to ban fur from their collections, Turkish denim producer Isko has developed what it claims is the first denim alternative to fur and other synthetic imitations.
Its new Isko Wild is the "first-in-the-world" denim fur programme and, unlike other imitation furs, does not release microplastics into the environment, the company says.
Available in both indigo and RFD (ready for dyeing), Isko Wild features cotton and cotton wool blends and is in line with the company's 'Responsible Innovation' vision.
The release comes as a large number of global fashion houses have recently announced fur-free policies, alongside pledges by US department store retailer Macy's stop selling fur by the end of 2020.
Meanwhile, California last year became the first US state to ban the sale and manufacture of new items made from the fur of animals including, mink, rabbit and coyote. Similar bills have also been introduced in Hawaii and New York.
Sustainable denim manufacturer Isko has a production capacity of 300m metres of fabric per year with 2,000 high-tech automated looms. The company has a global presence with offices in 35 countries and is part of Sanko Tekstil, the textiles division of the Sanko Group.