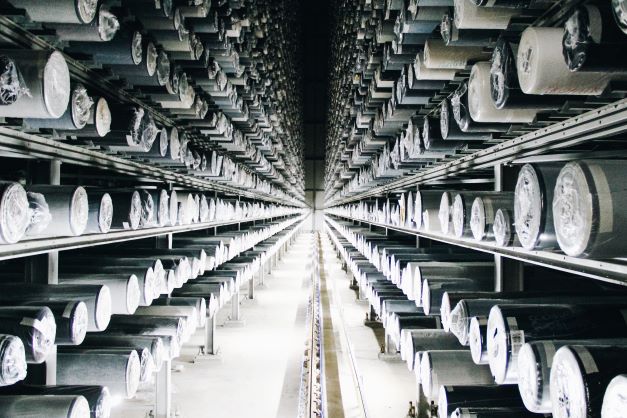 The work with MoRe Research feeds into the Responsible Innovation strategy by Isko and various sustainability projects the company is working on. The aim is to help make
the production of cellulose-based materials more sustainable.
Isko will leverage MoRe Research's expertise and resources to find ways of repurposing the clean and toxic-free cellulose powders that are created from decomposed cotton, as well as recycled polyester and reintegrate this back into fabric production. By using all of the outputs from the recycling of textiles back into textiles, the prospect of a closed-loop system becomes more feasible, the company says.
"This is a strategic partnership where each of us is contributing our knowledge and expertise – Isko in fabric development and MoRe Research in their work with cellulosic materials – to explore new possibilities and develop sustainable solutions that will help us reduce our impact on the environment and create a circular economy," says Isko CEO, Fatih Konukoğlu.
Stefan Svensson, CEO of MoRe Research, adds: "We are very happy about the collaboration and feel a great responsibility in assisting Isko in the company's development activities. Isko's focus on sustainability is fully in line with our own vision of what must be done for an environmentally friendly future."
The partnership is the latest move in Isko's ongoing drive for advancements in sustainability. As part of the company's R-Two programme, it is also working to develop fabrics with a guaranteed minimum 50%-plus GRS (Global Recycle Standard) recycled content blend. This will significantly reduce the carbon and water footprint of a fabric, as well as make it easy to trace a garment's sustainable journey step-by-step from the beginning of the supply chain through to the end product.
Ramping up the development of cellulose was a call made as part of a report urging the acceleration of preferred fibre growth. 
Elsewhere, Isko recently signed a licensing agreement with research and development company HKRITA for its Green Machine – a one-of-a-kind technology that fully separates and recycles cotton and polyester blends at scale.
The company has also joined The Jeans Redesign project and pledged 85% of its entire fabric production will consist of recycled material content.