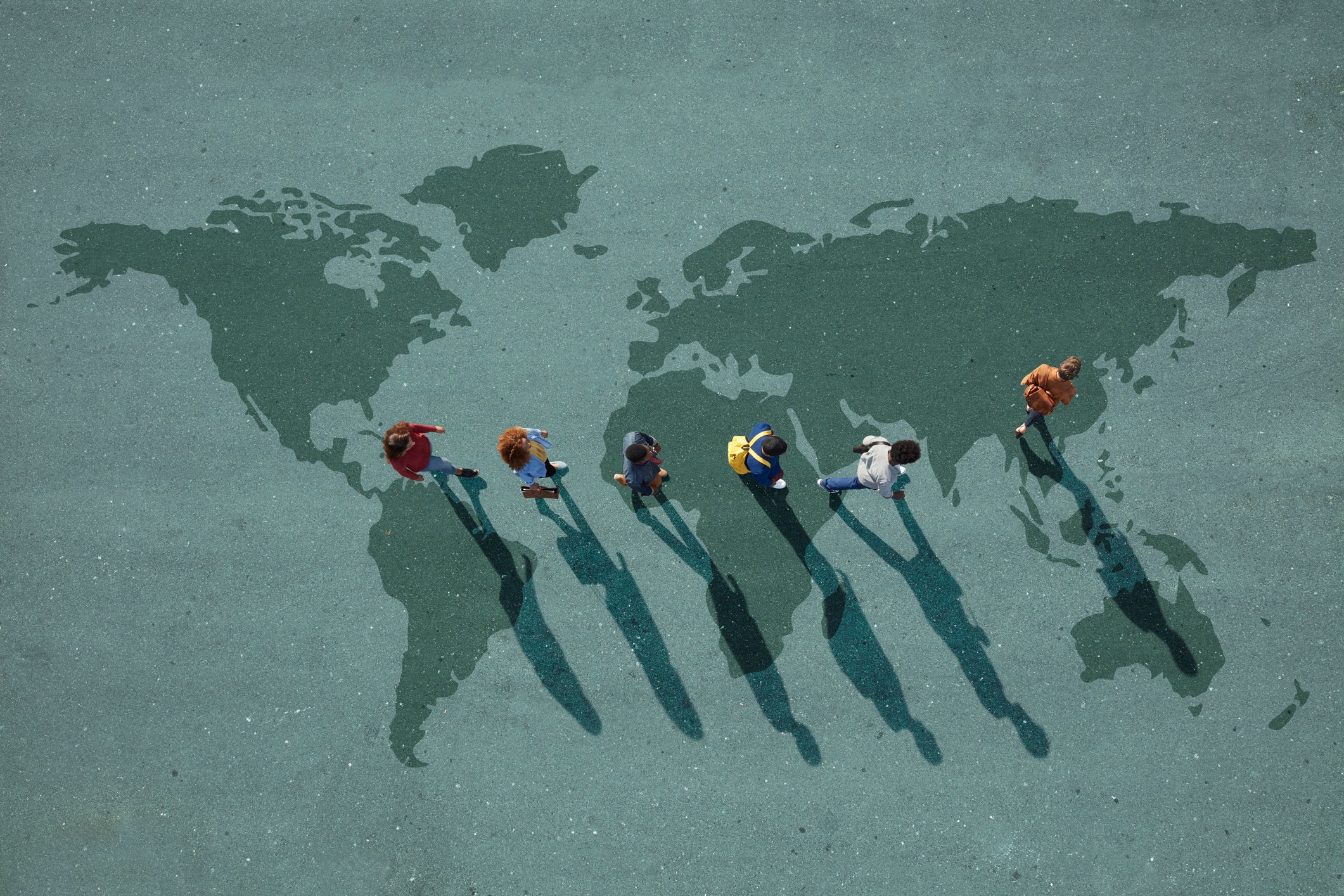 The International Trade Centre (ITC) launched the Climate Smart Network, a new online platform, on Friday (18 November) during COP27.
The platform will enable small businesses to showcase their commitment to the low-carbon transition and resilience, the climate-smart measures they have implemented, and their compliance with third-party standards.
ITC said over one million businesses have already embarked on their low-carbon transition journey. "Through the platform, buyers can climate-proof their supply chains by accessing trustworthy data and verifying new and potential suppliers' climate-smart credentials," added ITC.
All businesses certified by the Global Organic Textile Standard (GOTS) are featured on the platform, enabling buyers to identify climate-smart suppliers from emerging markets, or to check the validity of their climate-smart credentials.
In addition, buyers looking to offset emissions can identify Gold Standard projects and go directly to the Gold Standard marketplace to purchase carbon credits. Gold Standard is globally renowned for launching a best practice standard for climate and sustainable development interventions, called the Gold Standard for the Global Goals.
Together with a number of organisations, the SME Climate Hub has partnered with Race to Zero, the United Nations-backed global campaign that rallies non-state actors – including companies, cities, regions, financial and educational institutions – to take rigorous and immediate action to halve global emissions by 2030 and deliver a healthier, fairer zero-carbon world.
The SME Climate Commitment is the official pathway for small businesses to join the Race to Zero campaign, and businesses that commit to the SME Climate Hub will be globally recognized by the campaign.
Those not yet ready to commit to net zero, remarked ITC, can join the platform to access tools and resources designed to help them transition to a low-carbon economy.
By joining the ITC Climate Smart Network, brands can:
Identify climate-smart suppliers from emerging markets;
Access trustworthy data and verify suppliers' climate-smart claims;
Add content and data to frame their corporate reporting;
Provide visibility to suppliers benefiting from brands' training programmes;
Share access to resources to assist their suppliers' low-carbon transition.
Small businesses ready to take climate action can:
Connect with some of the world's largest buyers actively looking for climate-smart suppliers;
Make a pledge to lower carbon emissions through the SME Climate Hub, with specific targets and a roadmap for emissions reductions;
Access tools designed to help them decrease greenhouse gas emissions and/or adapt to the impacts of climate change.
ITC executive director Pamela Coke-Hamilton said: "The Climate Smart Network brings much-needed visibility to small businesses in developing countries that are taking concrete steps to reduce their environmental footprint, enabling them to connect to buyers worldwide."
You can find more details about the Climate Smart Network here.
Earlier this month, Swedish fashion company H&M group signed multiple open letters along with a number of other global organisations for world leaders at COP27 highlighting the need to decarbonise economies and lay down laws that will tackle climate change in alignment with the Paris Agreement.