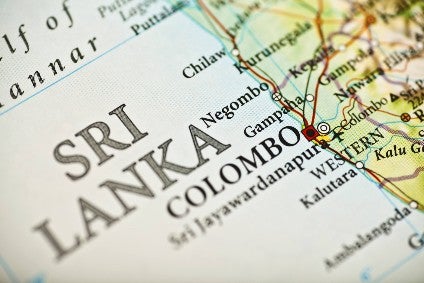 The trade body representing Sri Lanka's apparel industry, the Joint Apparel Association Forum (JAAF), has reiterated its concern over the loss of the GSP+, adding it will be dire for the country's most vulnerable groups.
According to official statistics for 2021, the EU was Sri Lanka's single largest export market for 2021, accounting for nearly a quarter (24.1%) of the latter's total merchandise exports of US$11.1bn.
The EU withdrew the concession in August 2020, blaming alleged human rights abuses during the final stages of Sri Lanka's recently-ended 30-year civil war. The system had given the country's apparel exports zero duty access to the EU since 2005, and meant many exports of many goods could face a duty of up to 9.6%.
But in April, apparel suppliers said they hadn't yet felt the effect of the GSP+ loss.
But the situation quickly changed. In August, the Joint Apparel Association Forum (JAAF) said while there has been much speculation around the potential cost of losing GSP+ to the EU, many such analyses have significantly under-estimated the potential losses, often failing to account for vital factors.
JAAF pointed to the EU being a key market for other Sri Lankan products including plastic and rubber, vegetable products, machinery and appliances, food, beverages and tobacco adding the loss of the GSP would have a heavy economic impact.
In an update this week, JAAF said at present, given the ramifications of the pandemic, the consequences of the loss of GSP+ could be far more dire, leading to an increase in unemployment, poverty, vulnerability and inequality, and loss of improvements achieved in female empowerment.
Felix Fernando, deputy chairman of JAAF, said small-medium-sized enterprises (SMEs) were most at risk from the loss.
"SMEs and family-owned businesses are also likely to be more severely affected if GSP+ is unavailable. Many apparel SMEs tend to depend on subcontracts from larger players, which will dry up if excess orders are not available due to loss of preferential access to key export markets. Earlier, when GSP+ concessions were removed in 2010, there were reports of several SME apparel factories being closed down, which also led to unemployment. Currently, SMEs account for approximately 45% or nearly half of Sri Lanka apparel manufacturing facilities and provide employment to around 50,000 employees.
"Many apparel manufacturing facilities in Sri Lanka are located outside urban areas and industrial zones and are crucial in generating rural employment. SMEs are particularly vital in this regard since many apparel manufacturing facilities in Sri Lanka are located outside urban areas and industrial zones and are crucial in generating rural employment. SMEs are particularly vital in this regard since due to their relatively smaller scale, which requires less workers, a high percentage of these factories are located in less-populated and lagging regions."
He also warned about the indirect jobs that rely on the apparel sector that could be at risk – including logistics and transport providers, raw material suppliers and small-scale businesses providing food and refreshments.
"In addition, several cottage industries, such as producers of carpets and pillow covers, depend on apparel factories in their neighbourhoods for raw material (in the form of waste fabric). If the industry is to suffer a downturn due to loss of GSP+, this entire economic ecosystem too will suffer adverse trickle-down effects."
He also noted: "The pandemic has led to global re-orientation of supply chains which Sri Lanka's apparel sector is well-positioned to capitalise on. However, this requires easy access to exports markets, through trade arrangements such as GSP+. Export earnings, which generate foreign exchange, are also vital for Sri Lanka's economic stability as well as to meet the country's foreign debt obligations.
"Hence, given these challenges and opportunity costs, Sri Lanka needs GSP+ now, perhaps more than ever before," the JAAF deputy chairman explained.
But he said it is important to recognise this does not imply that Sri Lanka nor the country's apparel industry will require GSP+ concessions indefinitely.
"Both the Sri Lankan Government and exporters are mindful of the fact that the country will lose its trade concessions in the future, as it gradually transitions to an upper-middle-income nation.
"While these efforts have been negatively impacted by the pandemic, apparel exporters have been working in collaboration with the authorities to mitigate the potential loss of such trade concessions. These initiatives seek to transform Sri Lanka into a global apparel hub, increase the sector's competitiveness and diversify its export markets."
JAAF recently appointed Yohan Lawrence as its new secretary-general to succeed Tuli Cooray.