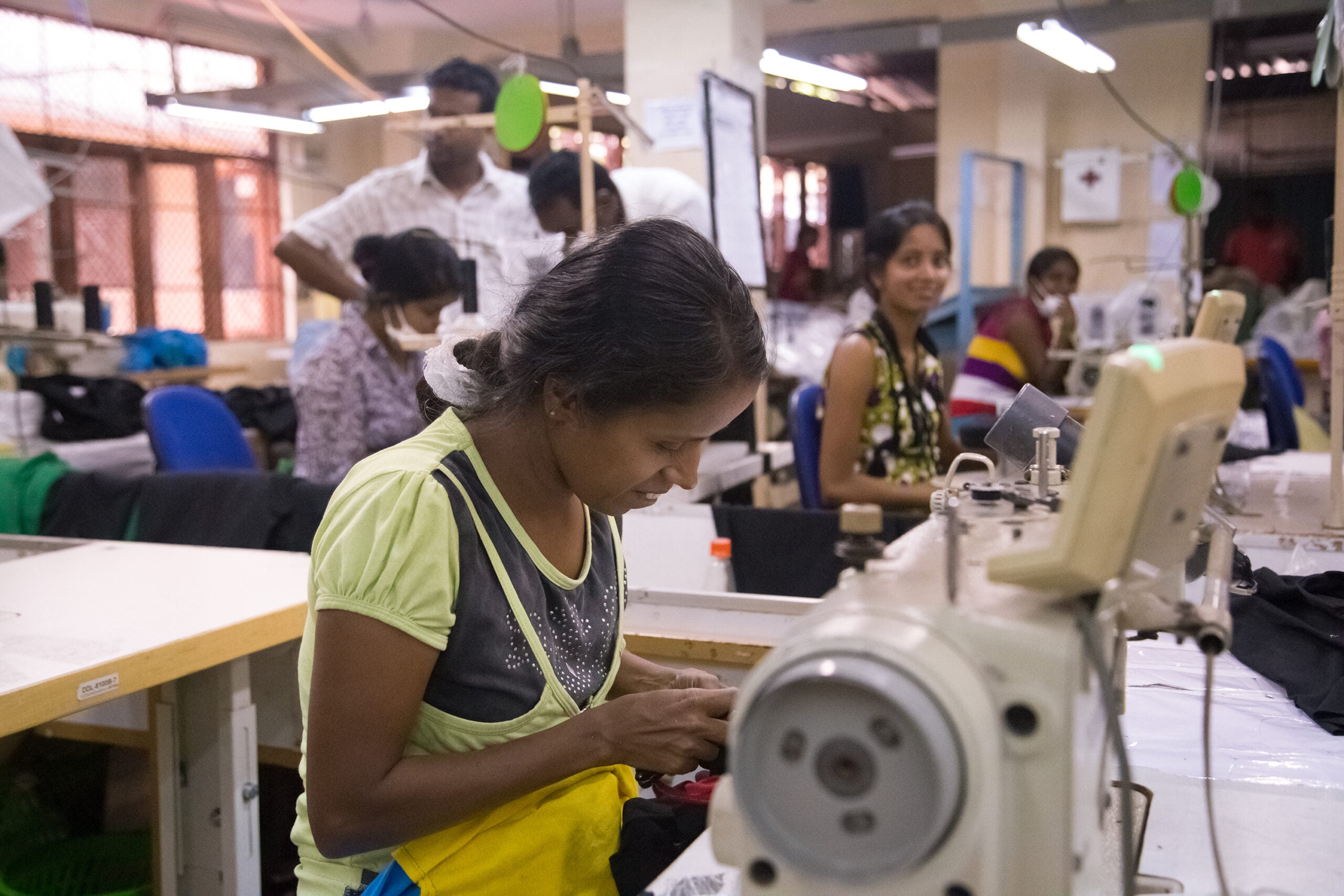 JAAF says it welcomes the call to action in response to Sri Lanka's economic meltdown as the country struggles under the weight of the ongoing crisis with power outages, shortages, and increasing costs of essentials.
ETI and AAFA have extended their support to the apparel industry, mobilising to express their support for Sri Lanka's garment industry, and its workers, during the country's ongoing economic crisis.
JAAF says the move complements and enhances worker welfare measures already taken by the industry and demonstrates international brands' commitment to Sri Lanka as a long-term sustainable partner.
The AAFA sent a letter on behalf of buyers to JAAF last week to reiterate the US apparel and footwear industry's strong support for the Sri Lankan garment industry during what it calls this time of crisis and transition.
In the letter, AAFA president and CEO Steve Lamar says the organisation applauds JAAF and its members for its "relentless efforts" to keep workers employed, safe, and healthy amid an unprecedented economic crisis.
"Your continued work has kept the industry moving forward, preserved jobs in Sri Lanka's garment industry, and supported the Sri Lankan economy through these extremely difficult times."
Meanwhile, ETI, Fair Wear Foundation, Fair Labor Association and British Retail Consortium have signed a joint call to action, encouraging companies sourcing from Sri Lanka to take specific steps to support workers, suppliers, and the sector at large, during this difficult period.
The group is calling for greater support from businesses and the international community to aid Sri Lanka amid the current economic crisis.
"JAAF welcomes this collective support as it will enhance and complement worker welfare measures already taken by the industry during these unprecedented times," the organisation says. "Welfare schemes by some factories have been in operation for the distribution of dry rations, with certain factories providing additional meals to employees to take home to feed their families. Provision of schoolbooks for children, free medical facilities, and special food packages for pregnant women have also been made available for employees in the SME sector."
JAAF secretary general, Yohan Lawrence, says: "Factories are encouraged to implement welfare measures to best suit the requirements of their workers. As of June 2022, around 80% of apparel manufacturers have made cost of living adjustments to salaries over and above the annual increments. In some instances, these represent increases of 25% from 2021."
Click here for Just Style's timeline exploring how the economic crisis has impacted the country's apparel sector so far.