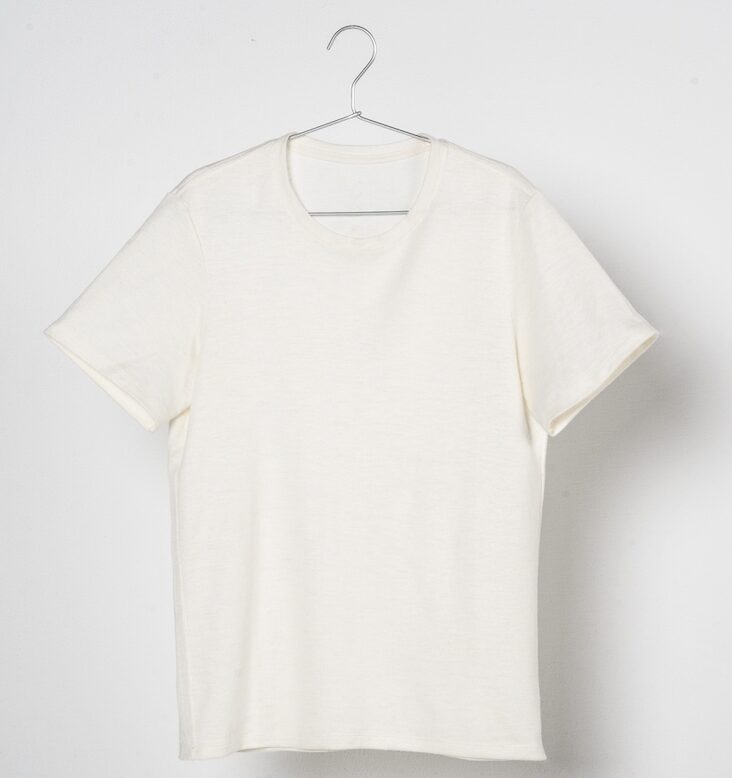 Avex Entertainment has launched the T-shirt which uses hemp fabric from Japanese fabric brand Majotae on its website.
Avex describes Majotae is a brand that "utilises modern technology to resurrect the true texture of the hemp cloth that Japanese people have used since ancient times."
Avex began the joint project in 2011 together with Shinichiro Yoshida, a leading expert in hemp cloth and an advisor to Avex, and Genbei Yamaguchi, tenth-generation Kondaya obi (kimono sash) artisan. After thoroughly researching the Edo-era production process of hemp cloth, and improving spinning efficiency by replacing the various manual processing methods with the latest technology in order to mechanise them, in 2014 the company released softer, high-quality hemp cloth that fits the body and becomes more supple in texture the longer it is used.
"Until now, only woven textile could be produced which was limited in use due to the characteristics of hemp fibres," says Avex. "Now, by developing a thread that is more resistant than the previous one which would break when it is spun, not only plain weaving, but the production of knitted fabric made from 100% hemp fibre became possible. Due to this, Avex is able to expand the use of hemp cloth not just for shirts and kimono, but also knitted fabric products such as T-shirts and sweatshirts that until now are commonly made from cotton and synthetic fibres.
"In 2018, the company acquired international patents for the production and manufacturing processes of hemp cloth, and we will continue research and development. In order to achieve the increasingly important goal of realising a sustainable society, we will position hemp cloth as an ecological material of the future and continue to release "Majotae" products in the lifestyle field."
Hemp use in apparel is quickly gaining traction with many looking at ways to scale supply of the fibre to meet demand.
At the end of July, Delta Agriculture said it was rolling out a hemp fibre line in a bid to become a full-scale industrial hemp supplier, while Panda Biotech and Oritain said recently they are developing "the world's first fully traceable hemp fibre."