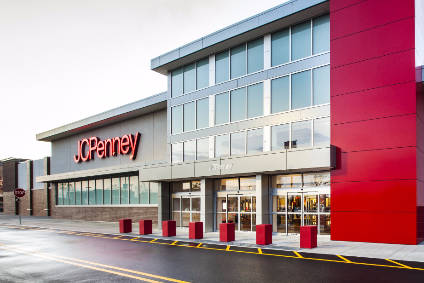 US retail giant JC Penney has made a number of leadership changes – including the promotion of Mike Robbins as executive vice president, chief stores and supply chain officer – less than a week after it announced the closure of three stores as part of an ongoing evaluation of its store portfolio under new CEO Jill Soltau.
The changes will also see Truett Horne, currently an associate principal at consultant McKinsey & Company, join JC Penney as chief transformation officer, reporting to Soltau. Horne will have primary responsibility for the development and implementation of the company's strategic and transformational initiatives.
In addition, Mike Robbins, executive vice president of private brands and supply chain, is to be appointed to executive vice president, chief stores and supply chain officer – responsible for all stores, supply chain, and sourcing operations. With a broad focus on the customer experience and ensuring timely and innovative product delivery, Robbins will continue to oversee product design and development until a new chief merchant has been identified.
"These executive changes reflect the strength and depth of each leader's responsibilities, and their enormous potential to drive change aligned with our customer's needs and expectations," says Soltau. "By appointing and recruiting the right leaders who have the expertise and fortitude to accelerate a turnaround strategy, our senior executive team will play an instrumental role in energising teams, connecting with our customers and positioning JC Penney for profitable growth."
Meanwhile, the retailer says it is also seeking to fill key senior management positions including a chief merchant, a chief customer officer, a senior vice president of planning and allocation, and a principal accounting officer.
JC Penney's decision to shutter three stores this spring followed a 5.4% drop in comparable sales on an unshifted basis for the combined nine-week period ending 5 January. On a shifted basis, adjusted to reflect the calendar shift with the prior year, comp sales fell by 3.5%.