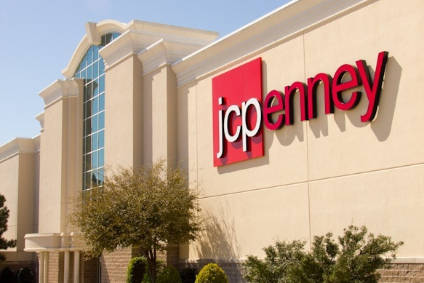 US retail giant JC Penney is to shutter three stores this spring as part of an ongoing evaluation of its store portfolio under new CEO Jill Soltau.
The evaluation will take place over the next few months and includes assessing locations that may not meet required financial targets or represent a market opportunity to capitalise on a beneficial real estate asset.
JC Penney revealed the closures in its holiday sales performance update yesterday (8 January), in which the retailer reported a 5.4% drop in comparable sales on an unshifted basis for the combined nine-week period ending 5 January. On a shifted basis, comp sales fell by 3.5%.
The company also reaffirmed its expectations to generate positive free cash flow in fiscal 2018, reduce inventory in excess of US$225m or 8%, and expects to end the year with liquidity in excess of $2bn.
"Death spiral"
Neil Saunders, managing director of GlobalData Retail, notes there was little Christmas cheer for JC Penney, and that: "Worryingly, the pace of decline remains the same as that posted during the third quarter, even though there was significant momentum in consumer spending across both Black Friday and Christmas.
"In our view, JCPenney went into the festive season in a weakened state and, therefore, was not able to capitalise on the favorable trends. Stores, for example, were densely packed full of merchandise and provided consumers with a less than inspiring shopping experience. The same is true online where a vast array of products with few standout items reduced conversion rates. Extensive discounting did little to remedy these weaknesses or stimulate revenue growth."
The biggest problem area, Saunders says, is in apparel, where JC Penney continues to lose both customers and market share. In addition, given the criticality of the category in driving custom, this is now having a negative knock-on effect on other sectors like home and electronics.
"In essence, unless the issues in clothing are corrected, JC Penney will remain in a death spiral," he says.
With a bad Christmas behind it, 2019 will be a tough year for JC Penney, Saunders notes.
"There are some plus points, including the forecast of positive cash flow and reduced inventory. However, the fact that the company cannot trade successfully in even the most auspicious of circumstances does not bode well for a year that will be more challenging than 2018."