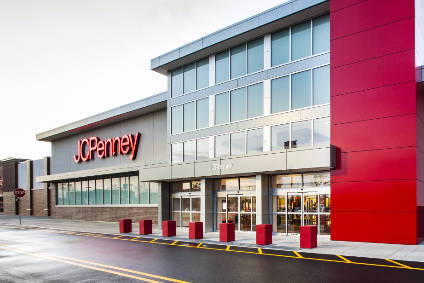 As part of its membership to The Jeans Redesign, JCPenney is focusing its design and manufacturing efforts on durability standards, eco-friendly packaging, increasing its organic and recycled fibres content, and eco-friendly wash programmes.
Led by the Ellen MacArthur Foundation, Jeans Redesign was created by the British circular economy charity's Make Fashion Circular initiative and launched in July 2019. Its aim is to help fashion brands and manufacturers transform the way they produce jeans by tackling waste, pollution and the use of harmful practices.
The initiative includes guidelines that tackle the issues of waste and pollution associated with denim production, and have an ultimate aim of ensuring jeans last longer, can easily be recycled, and are made in a way that is better for the environment and the health of garment workers.
"With this initiative and part of our ongoing sustainability commitment, we are steadily building long-term sustainability into our products, processes, and practices to offer our customers the best products with less environmental impact and in the most ethical, safe, and sustainable ways available," Briana Seferian, senior designer, specialty women's apparel and circularity lead for the Product Sustainability Working Group, JCPenney, said in a blog post announcing the move.
The Ellen MacArthur Foundation recently published its 'The Jeans Redesign: Insights from the first two years'  report which reveals the barriers, solutions and innovation gaps faced by the brands, retailers, garment manufacturers, fabric mills and laundries signed up to The Jeans Redesign's common guidelines and definitions.